Fortnite : Players Cannot Get Addicted to the Game in China
Published 09/20/2020, 9:03 AM EDT

Follow Us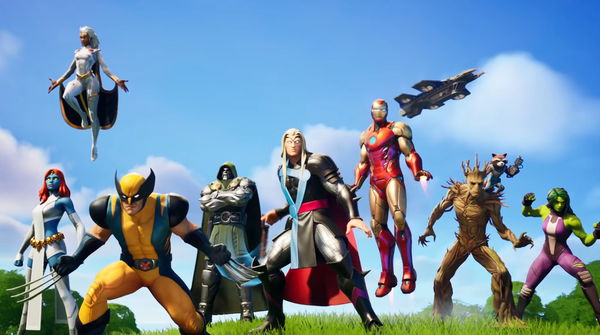 Fortnite, developed by Epic Games, is popular for its brilliant skins and innovative game modes. Once logged in, players end up playing for hours and hours.  Surprisingly, it is not possible to play the game for more than a limited amount of hours in China. Moreover, the country has banned several skins in the game. All in all, Fortnite is just not the same in China.
ADVERTISEMENT
Article continues below this ad
Fortnite skins with skulls are either banned or changed in China
China does not allow skulls in any games because they are considered offensive in the country. The laws about this are pretty vague there, but developers do not take any risks that might lead to bans.
In the case of Fortnite, the following skins are banned because of skulls.
Skull Trooper
Skull Ranger
Oro skin, which is the part of the Golden Ghost set.
These skins are not even the part of the loading screens and it is astonishing to know that the Chinese players could never see any of these popular sets in Fortnite.
Some skins like the Blackheart, which is literally a pirate skeleton, are changed so that the skulls are not the part of it. However, these altered "China-exclusive" skins are well designed too.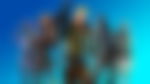 Several changes in Fortnite to reduce the play-time of players
Laws in China are very strict about the time that players can spend on games. Unlike the rest of the world or most of it anyway, they do not have the freedom to play for as long as they wish.
To restrict the playing hours of players in the game, the game's game meta has been transformed in the Chinese version.
Arena mode, which is the competitive game mode in Fortnite, is actually banned.
Limited-time modes are banned because there are no specific limits on playing duration in these modes.
Storm shield bar – If any player is in the Storm, healings are literally useless because a storm shield bar keeps on reducing and players die if the bar finishes.
As the game progresses, the player with the most kills in the match is encouraged to secure their win and end the whole game.
Every player who survives till 20 minutes gets the Victory Royale and the game is finished.
Unfortunately, the Chinese players have missed some exciting LTMs such as Team Rumble, The Getaway, and Solid Gold.
ADVERTISEMENT
Article continues below this ad
Different storyline in China
The storyline is actually very simple in China. It is hard to believe that one of the most complicated plots in gaming history is reduced to some very basic themes.
The island is a training ground where players practice to fight against threats such as alien invasions and climate change. It is not surprising that the health bar is actually known as the battery life in the game.
ADVERTISEMENT
Article continues below this ad
These are some of the most evident and unbelievable changes in Fortnite China.