Fortnite Pro Benjyfishy Destroys Controller Players Who Use Aim Assist
Published 02/25/2021, 10:15 AM EST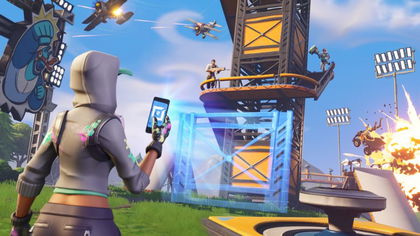 ---
---
Epic Games has released Fortnite across several platforms including Nintendo Switch, PlayStation 4, Android, iOS, Xbox One, and Microsoft Windows. As a result, the game's massive user base is primarily divided between console and PC players. While the former use controllers to play the game, the latter rely on a keyboard-mouse setup for the same.
ADVERTISEMENT
Article continues below this ad
Playing on a console is an entirely different experience as compared to PCs. Keyboard and mouse not only offer faster reflexes, but significantly ease the aiming process.
Back in the day, PC players heavily dominated Fortnite's competitive scene. Epic Games soon realized that such a mis-balance can severely affect the game's popularity. Accordingly, it significantly improved the aim assist feature on controllers. Even though this was with an intention to balance the game's mechanics, it worked against the developers.
ADVERTISEMENT
Article continues below this ad Pros and casual players heavily complained about the allegedly "over-powered" aim-assist on controllers. Popular Fortnite pro from Europe, Benjyfishy, is no exception, as he recently opened up on the unfair advantages that controller players enjoy over PC players.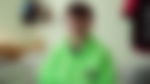 Benjyfishy trolls Fortnite pros for using controllers on PC
FPS games like Fortnite usually offer aim assist for controllers to compensate for the mobility advantage and better graphics capacity on PCs. However, a lot of players now simply connect their controllers to PCs, which gives them the opportunity to play at high-end graphics along with the aim assist.
To make things worse, aim assist works even better at higher graphics.
Benjyfishy highlighted how certain Fortnite pros now enjoy 120 FPS and aim assist simultaneously.
"Since everyone used to complain about aim assist, they got rid of the OP aim assist on PC. They just left it on console since console was already at like 60 FPS. So, you can buy like the new console and play on 120 FPS and have like the most broken aim assist." explained Benjisfhy.
In a recent video, Fortnite Focus covered a game where Benjyfishy outplayed several controller players while criticizing them for using aim assist.
ADVERTISEMENT
Article continues below this ad
Benjyfishy makes a living out of playing Fortnite. Hence, it is understandable that he's upset with the controller mechanics that some of his fellow pros exploit.
On the flip side, controller players also leave no opportunity to defend themselves. Even though it is true that certain console users play on monitors that support 120 FPS, a majority of them still haven't moved past the 60 FPS limit.
Is Fortnite really unfair for keyboard and mouse players at the moment?
ADVERTISEMENT
Article continues below this ad