Fortnite Pro Bugha Gets Roasted by His Dad for Charity
Published 03/23/2021, 11:26 AM EDT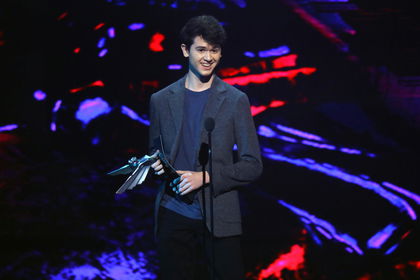 ---
---
Professional gamers and streamers love to give back by doing charity streams. They often set donation goals with weird and funny tasks to encourage fans to donate. Fortnite Solos World Champion Bugha recently did a similar charity stream for the Gamers Outreach Foundation.
ADVERTISEMENT
Article continues below this ad
With a total goal of $10,000, Bugha had set hilarious dares for himself at different milestones. At 7.5K, the Fortnite pro promised to wear a chicken suit for the rest of the stream. Moreover, if he reached his final goal of 10K, he said he would dress his dad up in a hot-dog suit and let him egg Bugha and pour milk over him.
For the uninitiated, Bugha and his dad's relationship is quite tight. 'Dorf', as he likes to call him, often crashes Bugha's streams to have some fun with his son in front of his fans. Additionally, he has been instrumental to the Fornite pro's success, and Bugha doesn't shy away from showing that off.
ADVERTISEMENT
Article continues below this ad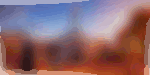 ALSO READ: Throwback: 5 Times Ninja Lost His Cool Live on Stream
Bugha's chicken suit gives him Fortnite superpowers
The arrival of chickens in Fortnite inspire the FNCS Solo champ to out on the suit. However, he seemed to have a lot of trouble putting the suit on. When he finally did, he realized he could not put on his headphones properly. Regardless, Bugha was cracked as he won successive games wearing the suit.
His aim and builds were on point, and he kept acing gunfights even though he couldn't hear his enemies properly. However, he might have set him up for humiliation as right after he finished those games, he also hit his goal.
It was finally time for 'Dorf' to show up in the promised avatar and egg Bugha on the head. Before humiliating his son, he roughed the champ on his live stream. For a second, Bugha thought his dad will be the reason Twitch ends up banning him.
ADVERTISEMENT
Article continues below this ad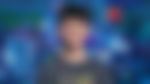 Dorf adds cream cheese and flour to the mix
While the deal was only egg and milk, Bugha's dad had some evil plans to humiliate his son. Therefore, he brought along some extra surprises for his son for finally hitting his charity goal. At the end of Bugha's stream, the Fortnite pro managed to raise $10000 for the Gamers Outreach Foundation as well as let his fans watch him get humiliated.
ADVERTISEMENT
Article continues below this ad
Dorf had a lot of fun smashing eggs on his son's head. He followed it up with some cream cheese and added flour to the mix. Finally, Bugha got milk poured on his head by Dorf to wash all it off. The father-son duo seemed to have a lot of fun on the live stream. It was the perfect ending for a wholesome stream and explained exactly why the Fortnite pro's fans love him so much.