Fortnite Pro Clix Finally Reveals Why Twitch Banned Him
Published 02/26/2021, 11:25 AM EST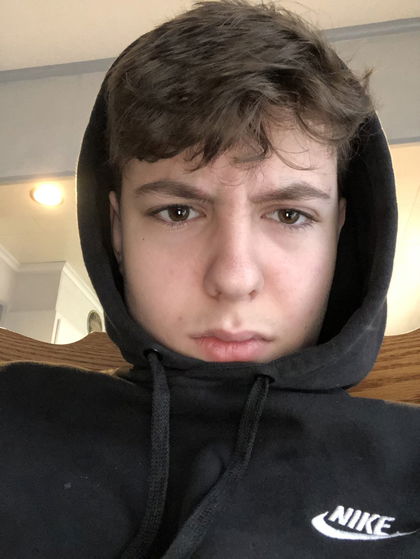 ---
---
In the past few months, Twitch has handed out bans to some of its most prominent creators. This includes the likes of xQc, Dr Disrespect, Neymar Jr., and many others. Fortnite pro NRG Clix is one of the fastest growing streamers on the platform, and surprisingly, he suffered a similar fate recently.
ADVERTISEMENT
Article continues below this ad
Clix had already received two strikes on his channel owing to the Twitch-DMCA fiasco. To make things worse, he accidentally showed an NSFW picture of his friend Ronaldo while streaming. Many claimed that this led to the third and final strike on his channel. Twitch bans channels with three strikes, and Clix was no exception.
Fans around the world heavily supported Clix as soon as Twitch banned him indefinitely. Hashtags like #freeclix trended #1 on Twitter, and it certainly helped the pro regain his channel. Clix is finally back on Twitch and has been regularly streaming with other pros like Ronaldo and Bugha now.
ADVERTISEMENT
Article continues below this ad
Professional players like Clix make a living out of gaming and content creation. It comes as no surprise that these activities take up to 10-12 hours of their everyday routines.
Naturally, an abrupt ban from streaming affected Clix, and he opened up about it in a recent video on his YouTube channel.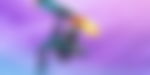 Clix explored the world outside Fortnite after getting banned
Clix started out by thanking all his fans for supporting him and even claimed that Twitch unbanned him so quickly only because of their consistent efforts.
"From the bottom of my heart, I do appreciate like, all the support. You guys went legitimately crazy on Twitter, like we had almost 70k likes every single tweet, we had number one trending for #freeclix. You guys got me unbanned."
Clix soon teamed up with fellow player from NRG Esports, Ronaldo, and confirmed that showing his explicit picture was the reason behind his Twitch ban. Regardless, both the Fortnite pros confronted the issue hilariously.
"I don't even know like why was that bannable? It wasn't even really like an a**. It was just an a**."
ADVERTISEMENT
Article continues below this ad
Last, but not least, Clix talked about how he spent his time following the ban. Apparently, he started going outside and discovered the beauty of nature in the meantime.
"I've been exploring, like the world from the past two days. I've been banned and it's been like exploring the outside. Because you know like, after Fortnite, I don't go outside. I sit inside and don't go outside, but I actually started going outside, and it actually is so beautiful."
From the looks of it, Clix's Twitch ban was full of peaks and valleys. Even though he faced a lot of inconvenience for some days, he realized the importance of his fans, and learned a valuable lesson to not show explicit pictures of his friends on stream.
ADVERTISEMENT
Article continues below this ad