Fortnite Pro Hilariously Criticizes Epic Games' Report System
Published 03/24/2021, 5:12 AM EDT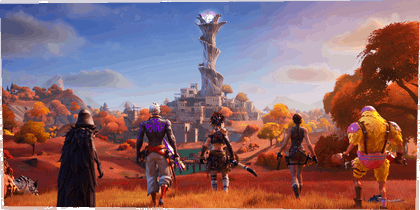 ---
---
It won't be an overstatement to say that 'Battle Royale' is one of the most popular genres of gaming in the world. Games like Call of Duty Warzone, Apex Legends, and Fortnite not only boast colossal user-bases comprising millions of players, but are extremely popular on platforms like YouTube and Twitch.
ADVERTISEMENT
Article continues below this ad
Owing to their online multiplayer format, hackers and cheaters are common in Battle Royale games. As a result, creating effective anti-cheat softwares has now become an essential part of game developing.
Content creators, especially live streamers, often face players who deliberately ruin their experience. Despite the time delay on streams, these hackers and stream snipers find ways to disrupt games.
ADVERTISEMENT
Article continues below this ad
While hackers can be traced by anti-cheat softwares, catching stream snipers and banning them is a lot harder than it seems. From the looks of it, mass reporting their accounts is the only effective way to do so.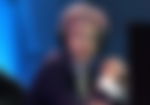 However, it seems like Fortnite's report system has failed to serve its purpose lately. One of the most celebrated pros in the community, NRG Ronaldo, criticized it in the most unusual way possible. He compared the report system in Fortnite with his "pull out game".
Yo @FortniteGame your report system is as good as my pull out game (my girlfriend is pregnant)

— NRG Ronaldo (@StableRonaldo) March 23, 2021
For FaZe Clan's member, Blaze, it is a mystery how Ronaldo still has a Fortnite creator code.
Idk how u still have a creator code

— Blaze (@FaZeBlaze) March 23, 2021
Considering NRG Ronaldo's internet and streaming persona, it comes as no surprise that the pro player for NRG eSports has made such a bizarre joke.
Will Fortnite suffer a fate similar to Call of Duty Warzone?
As aforementioned, pro players and streamers are the most affected by hackers and stream snipers. Most recently, prominent Call of Duty Warzone YouTuber Vikkstar quit the game owing to the large number of hackers.
He had won several competitive Warzone tournaments in 2020, but was naturally infuriated after facing cheaters in every other match. To worsen the situation, some of these players were openly displaying hacks on platforms like Facebook Gaming in front of thousands of viewers.
ADVERTISEMENT
Article continues below this ad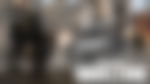 Even though Epic Games' anti-cheat is considered as one of the best in the world, the developer certainly needs to improve Fortnite's report system.
Big names like Ronaldo, SypherPK and Ninja have an enormous impact on casual players. Moreover, they have opened up on the increasing number of stream snipers in the Fortnite community frequently. This criticism can adversely affect Fortnite's active user-base.
ADVERTISEMENT
Article continues below this ad