Fortnite Pro NRG Clix Faces Indefinite Twitch Suspension
Published 02/15/2021, 4:35 AM EST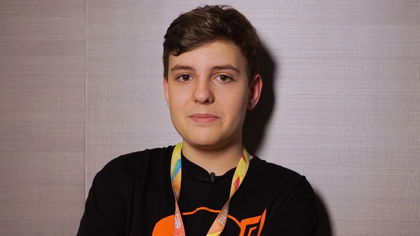 ---
---
Streaming on Twitch has been more difficult than ever in the past few months. Ever since the streaming platform came down heavily on partners and banned accounts for ambiguous reasons, tensions have risen all around. The recent indefinite suspension of a Fortnite pro has only made matters worse.
ADVERTISEMENT
Article continues below this ad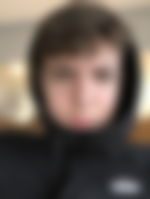 NRG Clix, one of the fastest-growing streamers on Twitch, recently took to Twitter to share that he received a suspension on the streaming platform. Moreover, the suspension of his account is indefinite, and he won't be able to stream anytime soon. In a thread of tweets, Clix expressed his disappointment over the whole issue.
ADVERTISEMENT
Article continues below this ad
Clix loses everything he loves about Fortnite
Being able to stream while playing Fortnite and connecting with his fans is where Clix excels. However, following his recent suspension, he will no longer be able to do so. Clix is bummed out about the whole thing as he was having an insane time on Twitch recently.
The streamer was peaking with 100k views regularly, especially with the FNCS going on; fans worldwide wanted to watch the streamer live. Following the streamer's ban, the gaming community has united to help him find a solution.
#freeclix has been trending on Twitter ever since the Fortnite pro shared the unfortunate piece of news. He is thankful for the support from all his fans and hopes that Twitch lifts the suspension from his account.
wow i can't believe #freeclix is #1 on trending, thank you guys for the insane support and hopefully I somehow get unbanned soon 🙏

— Clix (@ClixHimself) February 15, 2021
ALSO READ: Fortnite Pro Clix Calls Out Epic CCO, Again
Ronaldo's NSFW picture might be the reason behind Clix's Twitch suspension
Clix hasn't shared the reason behind the suspension of his account yet. However, according to Twitch, every suspension is accompanied by an email detailing the reasons behind the action. As fans wait for Clix to reveal the reason, they have their own theories.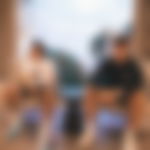 ADVERTISEMENT
Article continues below this ad
The most popular theory is about Clix revealing an NSFW picture of his teammate and friend NRG Ronaldo. During one of his recent streams, in an unfortunate slip up, Clix showed a file named 'rons a**' in his PC.
ADVERTISEMENT
Article continues below this ad
This certainly feels like a reason worth handing an indefinite suspension on Twitch. For now, this is the only piece of information fans have to go on. As of now, one can only wait for more news from Clix himself.