Fortnite Pro Says Bugha Joined Clix's Lobby 'For Content, Because You Need Viewers'
Published 07/23/2020, 9:21 AM EDT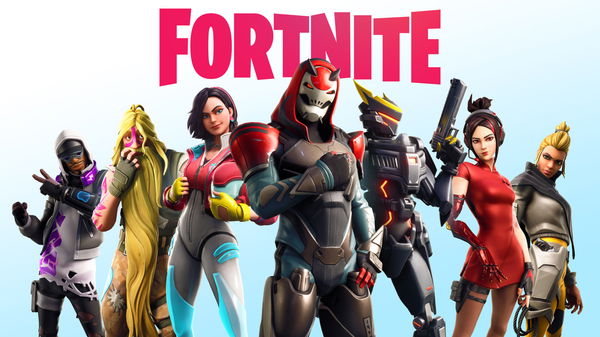 ---
---
Bugha and Clix and Khanada are some of the biggest players in Fortnite. They are some of the youngest professional players in the game and have risen to dominate competitive Fortnite. In the never-ending race to be the best, they have crossed paths multiple times and it was not always amicable. The rivalry between Bugha and Clix is well known but there is some bad-blood between Bugha and Khanada, too. In a recent stream by Clix, there was a heated argument between Khanada and Bugha, and it got ugly.
ADVERTISEMENT
Article continues below this ad
Bugha and Khanada rivalry
This rivalry probably started around the Dreamhack 2020 tournament. Bugha did not actually attend this event and hosted a viewing party from home. Khanada had already qualified for the event and Clix, who was struggling with the qualifiers decided to ask Khanada for help. Khanada was live-coaching Clix during the match and Bugha was constantly ragging him for it. He even texted some players at the tournament to get him away from Clix. After the event, Clix defended Khanada saying he asked for help. Khanada got a lot of hate for the same and had to do a lot of damage control
ADVERTISEMENT
Article continues below this ad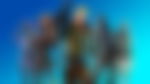 Bugha vs Khanada on Clix's Fortnite livestream
ADVERTISEMENT
Article continues below this ad
Clix recently had a wager match, teaming up with Faze Sway and Melody against Unknown, Khanada, and Bucke. This was supposed to be a big money wager when, out of nowhere, Bugha joined the lobby. This is when things got intense.
Khanada simply refused to join the lobby and Bugha kept saying that he loves Khanada and that it was all in the past now and he wants them to be friends. When Khanada joined the lobby, he tore into Bugha where he said things like 'you're only doing this for content' and that his streaming career was suffering so he had joined this party.
Khanada kept calling Bugha out, saying he had no content at all. Eventually, Bucke also asked him to leave saying they won't start the match until he leaves. Ultimately, Bugha had to leave the lobby, as Bucke defended Khanada when Clix tried to side with Bugha. You can watch the video here.
ADVERTISEMENT
Article continues below this ad
This was just one incident where we saw some heated words exchanged between some of the best players in the world. We'll definitely have more content on this soon when Bugha decides to speak about this.