Fortnite Pro Takes to Twitter and Calls for Justice Against Cheating Allegations
Published 01/05/2021, 1:52 PM EST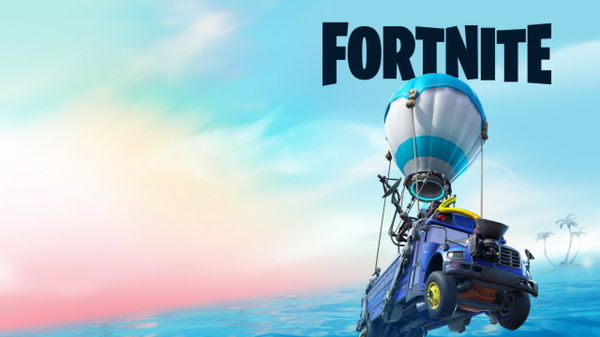 ---
---
A few weeks ago we saw one of the biggest pros of Fortnite receiving a ban during the Frosty Frenzy tournament. The former FNCS winner, KEZ, received the axe because he allegedly used the 'softaim' hack. The pro had immediately left the game and maintained a vow of silence about the issue until now.
ADVERTISEMENT
Article continues below this ad
KEZ was competing in the Frosty Frenzy trio tournament with teammates Ghost Nanolite and Cizlucky when he received the ban. Fortnite commentator AussieAntics posted a clip right after, showing the reaction of Nanolite when KEZ got banned.
Ummmm…?

FNCS winner being struck by ban hammer mid tournament.

Doesn't look good that he didn't say anything to his teammates after being struck by ban hammer? pic.twitter.com/c0S1MXv6DK

— AussieAntics (@AussieAntics) December 14, 2020
ADVERTISEMENT
Article continues below this ad
Following this, several clips and pictures started popping up on Twitter as potential evidence against KEZ. One of the major ones was from the pro Beehive, from eSports organization NRG. Beehive posted a couple of screenshots that apparently show KEZ buying a 'softaim' hack.
Further reading: "I Think There's Going to Be Even More PvP on the Second Server than the First," Shroud on the Split of OfflineTV's Rust Server
KEZ replied to this after reactivating his Twitter.
KEZ takes to Twitter to demand justice against his Fortnite ban
Following the whole fiasco, KEZ deactivated both his Twitter and Instagram handles. However, earlier yesterday, he reactivated his Twitter, and it seems he is still sore from the ban. He has been trying to prove his innocence since.
Also he realized if he kept pretending like he is a real cheat seller he was going to get a rude awakening from Epic Games lawyers, changed to a random Fortnite name, and called himself a detective instead.

— KEZKD (@kezkd_) January 5, 2021
ADVERTISEMENT
Article continues below this ad
We all know by now how harsh receiving a ban from Epic Games can be. The company lets the anti-cheat systems do all the work and provides very little context in such instances. As of now, it does not even seem likely that Epic Games will roll the ban back.
However, there are blank spaces in KEZ's story as well. For instance, why did the former champion not raise these points immediately? Why wait for a couple of weeks before reacting to what is a major allegation against him?
Well, it looks like we will have to wait until this story unfolds further.
ADVERTISEMENT
Article continues below this ad
Further reading: Fortnite X NFL Is Set To Return Before This Year's Super Bowl Too