Fortnite Pros Shocked as Zayt Announces Retirement, Bugha Likely to Follow the Same Path?
Published 01/13/2021, 8:31 AM EST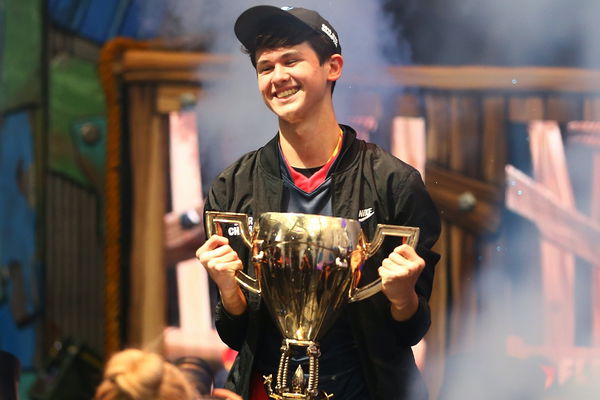 One of the best Fortnite players in the world, Zayt, recently made a shocking announcement regarding his competitive career. After dominating the NA East region for a long time, he has now decided to quit the game. This announcement came soon after Epic Games reduced the prize pool for competitive tournaments like 'Friday Night Bragging Rights' in 2021.
POV : You are the best Fortnite Player in the world, you win EVERY event but you still cant pay rent :/

— NRG Zayt (@zayt) January 10, 2021
ADVERTISEMENT
Article continues below this ad
From placing 4th in the inaugural Fortnite World Cup to winning the FNCS: Chapter 2 Season 4 Heat 4 – NA-East, Zayt had a glorious career as a professional. It is no surprise that millions of casual players and fellow competitive players took inspiration from him. Naturally, his sudden departure from the game has gained a lot of attention.
Bugha reacts to Zayt leaving Fortnite competitive
Bugha and Zayt share a common history of playing in the NA East region. They had teamed up on several occasions and also competed against each other in some of the most action-packed gunfights ever.
In a recent tweet, Bugha claimed that watching such a gifted player quit the game is "pretty weird":
seeing one of the best fortnite players quit the game is pretty weird, if changes aren't made soon many others will most likely follow down the same path. best of luck to your future @zayt 💙

— Bugha (@bugha) January 12, 2021
Bugha is a World Cup winner himself and certainly recognizes the situations that must have compelled Zayt to quit the game altogether. He expects the developers to soon make the required changes in Fortnite, or other pros might follow the same path.
Could Bugha be hinting towards his own retirement here? Tfue welcomes Zayt to the 'boomer club'
Even though Fortnite still has a huge user base, a lot of pros and creators have quit the game recently. Zayt has now become part of a huge list that comprises the likes of Ninja, Tfue, LazarBeam, and Myth.
Tfue accepted Zayt's retirement sportingly and welcomed him to the "boomer club":
On the flip side, Fortnite YouTuber Jerian seemed really disappointed with Epic Games and the current state of the competitive scene:
Zayt's fellow player from NRG Esports, Clix, indirectly claimed that this is just the beginning of the downfall of Fortnite competitive.
Here are some other pros who have reacted to Zayt's retirement:
Sad to see probably THE smartest player in Fortnite quit the game. He didn't fall off, he was still on top, and he just quit. @zayt you changed the game of Fortnite and showed everyone that you are a fucking goat. GL in the future

— Fray (@FrayFN) January 12, 2021
ADVERTISEMENT
Article continues below this ad
actually was too emotional watching @zayt's reasons that he quit, too much resonates with me

— smeef (@smeef) January 12, 2021
From the looks of it, Fortnite pros around the world also face the problems mentioned by Zayt. Despite grinding for several years and making a name for themselves, they feel that the developers do not reward them enough.
ADVERTISEMENT
Article continues below this ad
What does this imply for the future of the Fortnite competitive scene?