Fortnite Removed From Play Store, Epic Sues Google
Published 08/14/2020, 4:58 AM EDT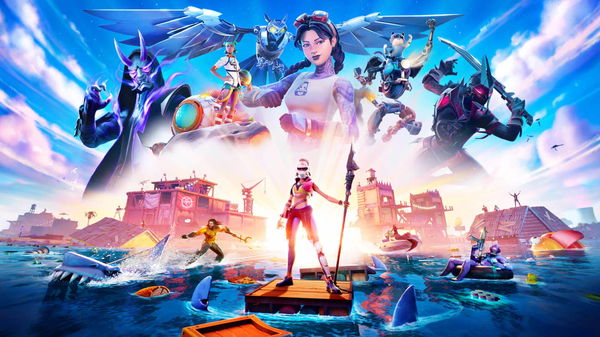 ---
---
The last few hours have been crazy for Epic Games, Apple, and Google. The news of Fortnite being kicked off the App Store shook the world. But Epic had it coming, given their recent announcement. The company openly stated that players will be able to buy 'V-Bucks' for their mobile devices directly through their website. This was done by Epic to bypass Apple and Google's 30% cut and give that benefit back to the consumers. Naturally, Apple did not let this fly for long, immediately banning Fortnite from their store.
ADVERTISEMENT
Article continues below this ad
Google removes Fortnite from the Play store
Now, it's Google who as acted. The game is no longer available on the Play Store either. This was extremely predictable after what Apple did and it looks like Epic is ready to go to war. Almost moments after the news broke that App Store had taken Fortnite off, Epic announced that it had filed a lawsuit against the company. Many are alleging this was a planned move all along.
ADVERTISEMENT
Article continues below this ad
Now, it is Google's turn to be handed a lawsuit. Rod Breslau tweeted,
ADVERTISEMENT
Article continues below this ad
Tim Sweeney has been extremely vocal about this and he hasn't held back. In an interview with CNBC, he said,
"They (Apple) are preventing an entire category of businesses and applications from being engulfed in their ecosystem by virtue of excluding competitors from each aspect of their business that they're protecting."
He also didn't spare Google and commented "Google essentially intentionally stifles competing stores by having user interface barriers and obstruction."
ADVERTISEMENT
Article continues below this ad
Apple and Google are two of the biggest tech conglomerates in the world and Epic is not afraid to go to war with them. Surprisingly, they do not want any monetary compensation for this. They claim that they just want to pass on the benefits to their customers by abolishing the 30% fee charged by the two tech giants.
Fortnite is one of the world's biggest battle-royale games with over 350 million players across devices. Apple and Google banning it from their stores will definitely affect the user base on iOS and Android. But Epic seems to be undeterred by this and is taking the fight to them. The next few days are going to be ground-breaking based on the outcome of these lawsuits.
Trending Stories