Fortnite: Season 4 Unvaults Favorites Including Pump Shotgun
Published 08/29/2020, 10:57 AM EDT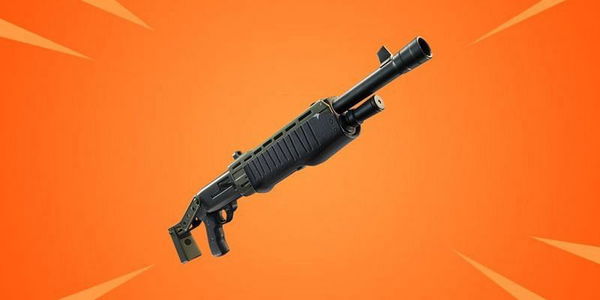 Fortnite Season 4 has been exceeding all expectations since its release and new heroes have arrived on the island to "save the reality." Apart from that, a lot of weapons have been unvaulted. This includes the return of the Season 1 Pump Shotgun. A fan-favorite weapon in Fortnite, the Pump Shotgun was taken out in Chapter 2: Season 3 and made way for the Charge Shotgun. After a long-drawn protest from fans, it finally seems like Epic is listening;
ADVERTISEMENT
Article continues below this ad
ADVERTISEMENT
Article continues below this ad
The Combat Shotgun is also making its return this season.
For those new to Fortnite and unaware of the Pump Shotgun's prowess in the battle royale, read on.
The Pump Shotgun is a high damage dealing weapon – or at least was. Players figured out a way with which to use the weapon that made it even stronger. The tactic was double-pumping. If a player carries two pumps, then he can switch between them to not get stuck with the reload time. Alternating between two shotguns also allows a player to not wait for the cooldown between shots. Therefore, when put together, you have double ammo and an increased fire rate.
The damage is what makes it more lethal. Pump Shotguns typically wielded 100 damage on the body. Using two together perfectly would leave any enemy at a loss. The 2x headshot multiplier was another perk of this weapon with which it could deal 200 damage on headshots. This meant no amount of armor could put up an effective defense.
Other Unvaulted Weapons in Season 4
ADVERTISEMENT
Article continues below this ad
The lower rarity versions of the Shotgun will wield less damage. However, the Epic and Legendary rarity will deal out high damage. This season will also allow double pumping. Considering this, those playing can expect to get eliminated immediately if faced by a double-wielder. Players who have been around the game since its early days will know how to escape their grasp. The bouncer has been unvaulted in the same update as well, and it can act as the perfect anti to the pumps.
In addition to the Shotguns, a few other weapons were also unvaulted by Epic. The tactical SMG has returned. On Twitter, Fortnite asked the community what their favorite item from the past was. Going by the votes, the Combat Shotgun seems to have taken the lead at the moment.
The Pump Shotgun has returned! Which other unvaulted item is your favorite?

— Fortnite (@FortniteGame) August 28, 2020
ADVERTISEMENT
Article continues below this ad
Season 4 of Fortnite promises to be exciting for shotgun runners and high builders. Add to that the superheroes and their abilities, and gamers might just have the best season so far on their hands.