Fortnite Season 5 Battle Pass Introduces Mandalorian, Gladiators, Samurais, Cowboys and More
Published 12/02/2020, 12:34 PM EST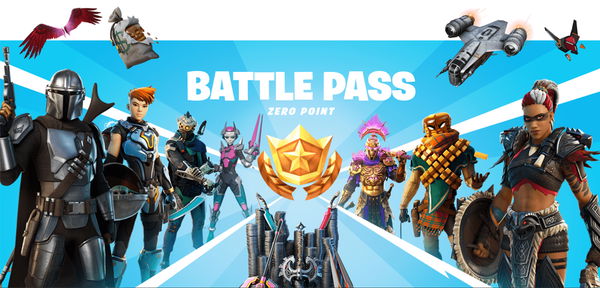 ---
---
Nexus War, the finale of Chapter 2, Season 4 of Fortnite, was a gigantic success. However, Epic Games followed it up with the introduction of Season 5 of Fortnite. In the season's trailer, Agent Jones gets a call from the higher authority about the 'Zero Point' coming out in the open after the Nexus War. In order to prevent people from escaping, Jonesy needs to go down there.
ADVERTISEMENT
Article continues below this ad
Jonesy has reached out to and recruited the best bounty hunters from across the universe to help him on this mission. The Season 5 Battle Pass trailer from Fortnite gives a brief introduction and look of all the characters arriving. It is now up to the players to don these looks, pick up weapons, and help the agent protect Point Zero.
ADVERTISEMENT
Article continues below this ad
Mandalorian is not the only fascinating character coming to the Fortnite Season 5 Battle Pass
As soon as the trailer begins, Jones makes his intentions clear: "No one is escaping the loop. Not on my watch."
 The first bounty hunter to join him on his mission is Mandalorian. Epic already revealed the great Star Wars bounty hunter in a teaser video a while ago. However, the recent Battle Pass trailer introduces many more interesting characters who will join the hunt.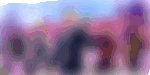 "The guy has never been defeated"- the next hunter to join the mission is Menace, the fiercest gladiator from reality. The character will be available in various levels with the first version being a simple bare chested gladiator. However, at his final form, he gets a mythical armor with a bright headgear emitting a purple light.
Next, Jones introduces Mancake. He's a "Flapjack forged on a griddle of rage.", who looks like a walking set of pancakes dressed up as a cowboy. Throughout his forms, his outfit changes colors with the final form donning a cowboy hat and a moustache.
ADVERTISEMENT
Article continues below this ad
The trailer also introduces Mave, "a shape-shifting barbarian warrior." Apart from armor and appearance upgrades, Mave will also have the option to don wings. While these actually work or are just for show is something that will become certain after gameplay release.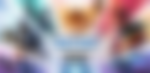 There are various other characters who will be a part of the new season's Battle Pass. Information about them is available on the Battle Pass website. Moreover, Epic has once again brought back the 1500 V-Bucks. This means that the pass will only cost 950 V-Bucks but will reward players with 1500 in return. Not only that, but the Epic will also add character specific weapons and back blings to the store.
ADVERTISEMENT
Article continues below this ad
"So, what are you waiting for? The hunt is on."