Fortnite Season 5 Guide to Every Easter Egg Including Midas, Star Wars, and The Seven
Published 12/06/2020, 8:46 AM EST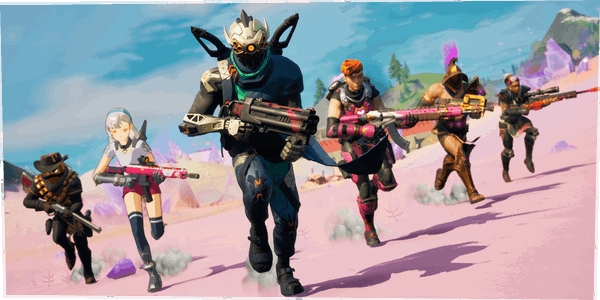 ---
---
Over the three years of its release, Fortnite has successfully managed a complex storyline that continues to amaze its players around the world. The Marvel-themed season was a staggering success; naturally, a lot of players expected the Marvel storyline to continue in Chapter 2 Season 5.
ADVERTISEMENT
Article continues below this ad
Even though the Marvel superheroes are no longer a part of Fortnite, the latest season still has a lot to offer. Agent Jones is building his own team of bounty hunters to fix the Zero Point, and players can explore a bunch of Easter eggs regarding the same.
In a recent video, YouTuber Ali-A talked about some of the most exciting Easter eggs on the map this season:
ADVERTISEMENT
Article continues below this ad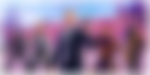 Midas returning to Fortnite yet again?
The blue building on the northern side of Salty Lake has had an underground bunker for a long time. The bunker now has some gold-plated items that only point to one possibility, the return of Midas. Some fans also believe that this is a teaser, for an agent that could be a part of the Fortnite Crew pack in January.
In Hunter's Haven, IO henchmen spawn out of a box underneath the ground. A lot of players might not know that the box also spawns rare items sometimes. Some Reddit users witnessed Midas's chair, the Ghost and Shadow agents, and the Durr Burger head, among other things.
Another bunker in Hunter's Haven has Agent Peely frozen in Carbonate. Considering the theme of this season and the arrival of the Mandalorian, the Star Wars Easter egg seems obvious.
Last, but not least, a secret logo that is visible all over the map could be related to The Seven visitors from Chapter 1.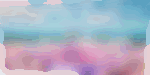 Chapter 2 Season 5 map perfectly overlaps the original Chapter 1 map
ADVERTISEMENT
Article continues below this ad
Along with some new POIs, the latest season also brought back some landmarks from Chapter 1 of the game. Just to name a few, these include Salty Towers (Tilted Towers + Salty Springs), Tomato Town, and Durr Burgers, among others.
Ali-A noticed that the above mentioned POIs have returned in the exact locations as the old map. The bottom left corner of the current map is gradually eroding away, making it similar to the original Chapter 1 map.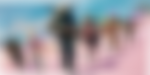 ADVERTISEMENT
Article continues below this ad
Hence, it is safe to assume that the upcoming updates will bring back more POIs from the original map.