Fortnite Season 5 Week 4 Legendary Quest "Damage From Above" Guide
Published 12/25/2020, 9:31 AM EST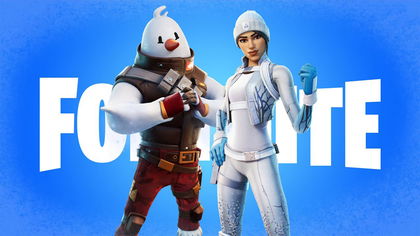 ---
---
To level up faster than ever, Fortnite players can always complete a Legendary Quest worth 55,000 XP. These quests have been traditionally sweaty, and the Season 5 Week 4 Legendary Quest, "Damage from above," is no exception.
ADVERTISEMENT
Article continues below this ad
While a maximum of users have been struggling on the bit, YouTuber Tabor Hill has explored the easiest way possible to clear the challenge:
ADVERTISEMENT
Article continues below this ad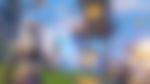 With Chapter 2 Season 5, Epic Games introduced over 40 NPCs on the battle royale map. Players can interact with them to purchase weapons and receive quests.
One such NPC is Ruckus, who roams around in Hydro 16 on the eastern corner of Slurpy Swamp. The Hyrdo 16 building is one of the most secluded areas in the map; however, little did the players know it would help them in efficiently completing a Legendary Quest.
Tabor Hill suggests players to land near the NPC and complete the challenge. Ruckus boasts a ton of HP, and head-shots seem to be the only effective way to take him down.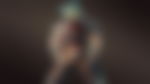 Fortnite Legendary Quests have multiple stages
Surprisingly, dealing 4000 damage from above is just the tip of the iceberg. To complete the Legendary Quest, players have to clear four more stages that require them to hit a total of 20,000 damage to opponents from above.
Ruckus approximately has over 800 HP; hence, you'll have to defeat him 25 times in order to complete the quest alone. However, to make things easier, the Legendary Quests have party assistance enabled. Owing to the feature, squads of friends can attempt the challenge together because every teammate's damage counts.
Ruckus has a long history of assisting players with quests. Earlier this year, defeating the NPC unlocked the Beskar style of the Mandalorian skin as a part of the Beskar quest.
ADVERTISEMENT
Article continues below this ad
Even though such Legendary Quests force the players to grind hard, they are certainly worth the effort. With a massive 55,000 XP, one can level up the Battle Pass and unlock exclusive rewards.
With Chapter 2 Season 5, the Fortnite community has had contrasting opinions on the XP progression. While some feel that the current season makes things tougher than before, a lot of players do not feel any change whatsoever.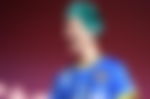 ADVERTISEMENT
Article continues below this ad
Have you been struggling to clear this week's Legendary Quest?