Fortnite Season 5 Week 5 'Dig Up Gnomes' Quest Guide
Published 01/01/2021, 1:05 PM EST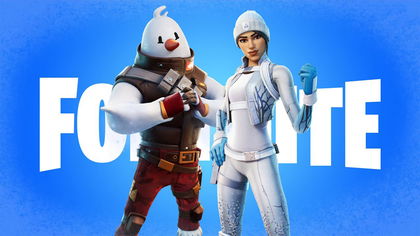 ---
---
Epic Games has picked another crazy theme for the Week 5 of Season 5 challenges in Fortnite. After it dedicated the fourth week to tomatoes, it is time for the Week of Gnomes. Therefore, most of the challenges from Week 5 are somehow related to gnomes.
ADVERTISEMENT
Article continues below this ad
There are seven epic challenges and one legendary challenge currently in Fortnite. Most of the epic challenges are pretty straightforward. The legendary challenge can get a bit difficult, therefore, check out our guide on eliminating IO Guards.
One of the epic challenges for 20,000XP is to dig up gnomes. There are two specific Fortnite locations, Pleasant Park and Fort Crumpet, where players have to perform this challenge. Since both these locations are big, finding these gnomes is not a simple task.
ADVERTISEMENT
Article continues below this ad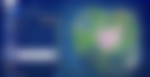 Fortnite gnome locations in Pleasant Park and Fort Crumpet
Players have to dig up a total of four gnomes to complete the quest. There are two gnomes available at each location specified. These are fresh for every player, therefore, players can finish the quest in a single game.
Heading over to Pleasant Park, first, players need to make their way to the central gazebo. From here, head northeast, across the trash can next to the small tree. Here, players will see a glowing pile of dirt. They just need to hit the mound with the pickaxe and a gnome will appear.
ADVERTISEMENT
Article continues below this ad
For the second gnome, one needs to find the house with candy cane pillars next to the door and lollipops in the driveway. In the backyard of this house, there is a similar mound with a blue glow. Players need to hit this too with their pickaxe, just like the first one to release the second gnome in Pleasant Park.
The gnomes in Fort Crumpet are a tad bit tricky to find since navigating around the fort can get confusing. The first gnome spawns under the ground level in the castle. It is in the west outskirts inside a room with a bench and a trashcan outside. One has to just repeat the process as they did for the first two and they will have their third gnome.
The last gnome is tucked away in the ground on the eastern side of the castle. There is a flight of stairs leading to the level below the ground. As soon as a player gets down these stairs, they would be able to find another mound to their left.
ADVERTISEMENT
Article continues below this ad
YouTube channel Tabor Hill showed all these locations in a recent Fortnite video. Players can have a look at their video if they face any difficulties finding these gnomes.