Fortnite Set to Meet Batman as Epic Games Prepares for DC Collaboration
Published 02/27/2021, 10:10 AM EST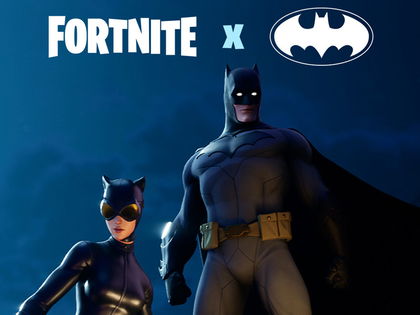 ---
---
Chapter 2 Season 5 of Fortnite has been full of crossovers. Many prominent names from pop culture have joined Agent Jones to help defend the 'Zero Point'. From Kratos and Predator to Mandalorian and the Walking Dead, the list of crossovers goes on and on. However, for the first time, the latest crossover is not something fans can play.
ADVERTISEMENT
Article continues below this ad
The Verge reports that DC Comics and Epic Games are currently gearing up for the greatest crossover of the decade. They are joining hands to come up with a Fortnite x Batman comic-book miniseries. Batman/Fortnite: Zero Point will be a six-part series launching in April.
ADVERTISEMENT
Article continues below this ad
Fortnite x DC comic-books to have codes for in-game items
Epic Games has a set of incentives to offer to all who subscribe to the miniseries. For all those who purchase the print issue, there will be codes for in-game items in the issues. Moreover, fans in the US who gain access to the comics using the DC Universe Infinite app will also get all the codes for the in-game items for free.
Fortnite has already seen various character skins from the DC universe, including that of Batman and Catwoman back in 2019. Since then, fans have also seen skins of Joker, Harley Quinn, and Poison Ivy. This barely leaves room for any interesting items. However, Epic has a way of surprising fans. Players can expect some fancy back blings, pickaxes, or weapon camos.
Epic x DC comics to be released in four sets of issues
The debut of Batman/Fortnite: Zero Point will take place on April 20. One issue will come out on the launch day. This will be followed by two each in May and June. Finally, the last issue, the conclusion of the miniseries, will come out on July 6th.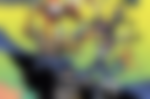 ADVERTISEMENT
Article continues below this ad
The plot, as evident from the title, will surround the 'Zero Point' in Fortnite. According to a plot summary by DC Comics:
"A crack splits the sky above Gotham City… a tear in reality itself. This rift pulls the Dark Knight into a bizarre and unfamiliar world, with no memory of who he is or where he came from…Batman has been drawn into Fortnite!
As he fights to recall his past and escape an endless loop of chaos and struggle, he'll come face-to-face with the likes of Renegade Raider, Fishstick, Bandolier, and more. While the world's greatest detective strives to make sense of this strange new world, he'll uncover the shocking truth about the Island, what lies beyond the Loop, and how everything is connected to the mysterious Zero Point."
ADVERTISEMENT
Article continues below this ad
Each issue will sell for $4.99, with the card stock variant cover versions available for $5.99. To make things exciting, the first issue will offer the New Rebirth Harley Quinn Outfit in-game.