Fortnite: Shaquille O'Neal Announces New Prodigy for NRG Roster
Published 07/02/2020, 7:41 AM EDT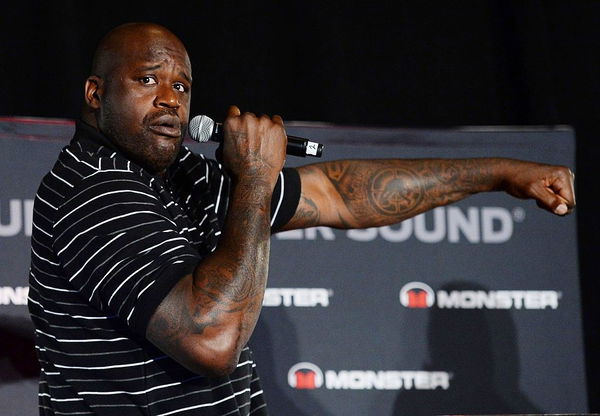 Big news for eSports organization, NRG, as they have just landed one of the hottest prospects in Fortnite. Cody "Clix" Conrod has just joined the NRG Fortnite roster. The 15-year old is one for the future and was heavily rumored to make a big switch. NRG announced the news via Twitter with Shaquille O'Neal himself welcoming the prodigy. 
ADVERTISEMENT
Article continues below this ad
ADVERTISEMENT
Article continues below this ad
Former American Professional Basketball Player Shaq O'Neal had purchased stakes from NRG eSports back in 2016. NRG was formed by Sacramento Kings co-owners Mark Mastrov and Andy Miller in November 2015. Presently, the eSports team has one of the best rosters on the scene. 
Clix Joins NRG Fortnite roster
Shaq made a rather hilarious start to the announcement video. The video then focused on Clix as a player and some Fortnite gameplay footage showing what exactly the youngster is capable of. 
"Excellence is not a singular stat; It's a habit. You are what you repeatedly do. This squad stays on top. The next move, we all about to take NRG to a whole new level. Yo Clix, welcome to the family", Shaq said in the video.
15-year old Clix is certainly a strong addition to the eSports organization. He made the move from Misfits having already made a name by becoming a two-time Fortnite World Cup Finalist.
The Fortnite player already boasts a huge fanbase for his impressive tactics. Clix also clocked in over a million followers on streaming platform Twitch. In fact, the announcement stream Clix hosted crashed due to the increased number of viewers. 
ADVERTISEMENT
Article continues below this ad
Clix will join a star flooded team that already includes names such as Zayt, benjyfishy, Edgy among others. Benjyfishy in fact called the NRG roster the best so far in Fortnite.
NRG got the best fortnite roster by far thats crazy

— benjyfishy (@benjyfishy) July 1, 2020
ADVERTISEMENT
Article continues below this ad
Clix had been teasing his switch in his Twitter account for the past few days. The move to NRG will certainly give him enough experience and exposure to continue further down the line. Having proven himself in big stages, he will be looking to improve his abilities with his new team.