Fortnite: Spotlight Returns With Multi- Grammy Award Winner's Performance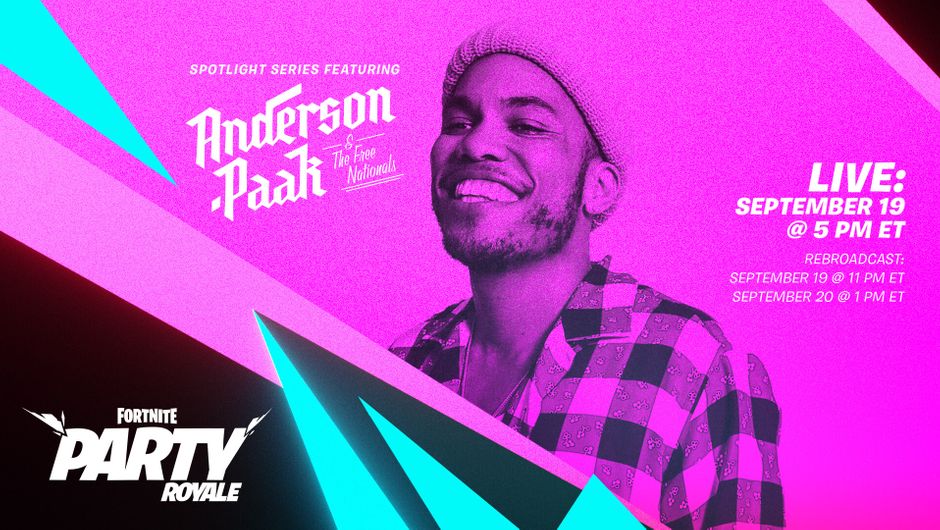 Fortnite has introduced a new live concert series as a part of its Party Royale event and popular hip-hop artist Dominic Fike had kicked this event off.
Fortnite has its studio in Los Angeles, CA. In a recent tweet, the company announced that the event is returning with multi-Grammy award winner Anderson Paak and "The Free Nationals". Anderson Paak won the " Best R&B Album" this year for his album, Ventura.
Sometimes you need a little @AndersonPaak and the @freenationalsXX

The Fortnite Presents Spotlight concert series continues September 19th at 5 PM ET

See you at the Main Stage!https://t.co/HjGpfw0dDK pic.twitter.com/lFNUt1mGw2

— Fortnite (@FortniteGame) September 15, 2020
Also read –  Tricks that are worth trying in the new Fortnite season .
Fortnite's Party Royale event gets its spark from the Spotlight Series
Fortnite has launched Party Royale, which is the non-aggressive game mode. Devs have focused on removing weapons and buildings in this mode. The motive behind this is to simply have a fun time in the game.
Here are the steps to attend the live concert or rebroadcast:
Press the 'Change' button from the bottom right corner of the Lobby screen.
Select 'Party Royale' from the mode list and accept.
Press 'Play' on the Lobby screen.
Locate the main stage in the 'Party Royale Map' and enjoy the concert.
The live concert with Anderson Paak and "The Free Nationals" is scheduled for September 19 at 5 PM ET. The rebroadcasts of the live concert are scheduled for September 19 at 11 PM ET and September 20 at 1 PM ET.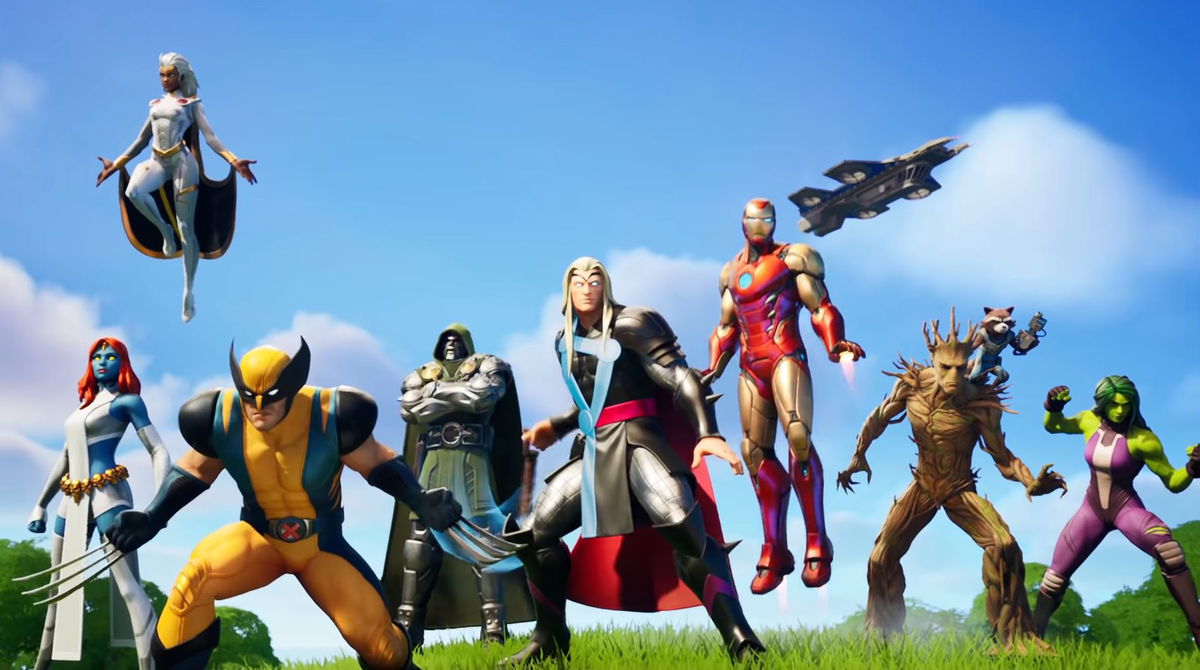 Fortnite on the future of live music
Epic has already announced that the next concert will go live on September 26, and the party will continue in October as well.
This initiative by Fortnite is special with regard to the current circumstances in the world. With the pandemic still in the picture, the possibility of live music concerts and direct interactions with popular music artists has faded away. Epic Games hopes that these events will help to bring friends together and lighten up their moods.
Fortnite's recent disputes with Apple have hurt the game. However, Epic Games plans on restoring its popularity and faith among the users through such additions and events in the game.
Also read about –  Every Fortnite Pro uses this keyboard.