Fortnite Stream-Snipers Send Nickmercs Into a Reporting Frenzy
Published 12/01/2020, 11:40 AM EST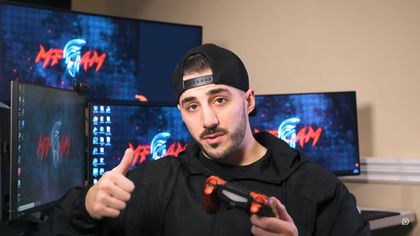 ---
---
Nickmercs switched back to Fortnite after a decently long stint at Warzone. Nick had admitted he felt Warzone was getting "stale", and hence, he was looking for other games to add to his rotation.
ADVERTISEMENT
Article continues below this ad
Out of all the other reasons, two that really pushed Nick away from Warzone were hackers and stream-snipers. Therefore, he expected to avoid them in Fortnite and have a fun time. During the initial days of his return, he also admitted to being "addicted" to the game.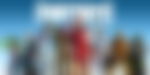 ADVERTISEMENT
Article continues below this ad
After a brief period of enjoyment, Nick's worst fears came true in Fortnite as well. Stream snipers followed him to the battle royale game by Epic. They started landing wherever Nick went and tried to eliminate him. This happened while Nick was live on Twitch. After a few games, he lost his patience and ended up reporting everyone who landed on him.
Nickmercs aims to ban Fortnite stream snipers
Daily Clips Central uploaded the whole incident on their YouTube channel. Nick started off pretty calm. A player dropped on him in the first game itself and eliminated him before he could even get started. Nick ignored this and started his second game.
When the incident repeated in the second game, Nick lost his cool. While he could not catch the player who had eliminated him, he identified one of his usual stream snipers. He then reported the player for 'harassment/abusive gameplay'.
After reporting the player, Nick said, "I can't wait for that little thing to pop up when someone's banned. You're not playing tomorrow." 
Following this, Nick went on to report multiple players who eliminated him. He even tried hiding his screen during the lobby, but there were still players sniping him.
Funnily enough, the video also contained a clip from famous adult video star Johnny Sins wishing Nick a happy birthday. As a part of the message, Sins also apologized for stream sniping Nick in Warzone and joked about the situation. Although, Johnny might be one of the snipers Nick will be willing to forgive.