Fortnite Streamer Showcases a Genuis Way of Defending Oneself From the 'Overpowered' Rail Gun
Published 08/26/2021, 8:55 AM EDT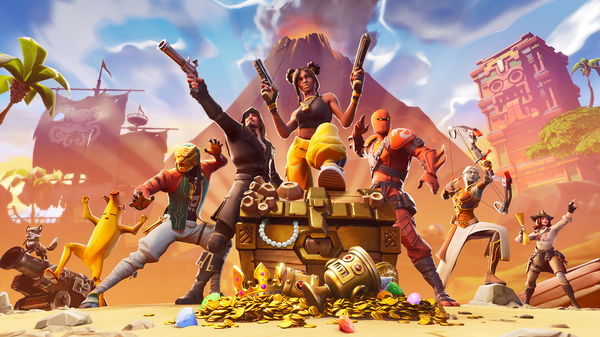 ---
---
Over the years, popular Battle Royale title Fortnite has introduced a lot of cool weapons for players to try. This includes guns that shoot explosive snowballs, eggs, which make little to no sense. However, the game's community loves them, and they enjoy using them against opponents on the Island.
ADVERTISEMENT
Article continues below this ad
Other than that, the Epic Games developed title has also seen a lot of overpowered weapons over its long course. From the destructive Pump Shotgun to the unstoppable Guided Missile Launcher, players have had to endure a lot because of them. The latest weapon to join that category is a gun that can't be stopped by anything. However, a player has found out that fans can protect themselves from it by using a very weird but cool item.
ADVERTISEMENT
Article continues below this ad
Fortnite has a new unstoppable weapon in the Rail Gun
The Rail Gun is the latest Sniper Rifle to join the celebrated Battle Royale title from Epic Games. The developers added the weapon in Fortnite Chapter 2 Season 7, and players have had a hard time stopping it. This is because the gun shoots out a high damage beam after charging for 1250 ms. While charging, opponents can see the gun emit a red beam. So players can look at it and try to escape from the line of sight or somehow make the player miss.
However, once the player shoots the beam, nothing can stop it. The high damage beam is so powerful that it can even penetrate a single structure wall. So it wouldn't be ideal for opponents to hide behind cover against this weapon. Till now, players had to escape or shoot their enemies down before they use it. But, a recent Reddit post shows an ingenious trick that players can use to stop it.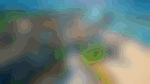 ADVERTISEMENT
Article continues below this ad
The Catty Corner Vault Door can stop anything
A recent Reddit post on r/FortNiteBR showcased a clever way for fans to stop the Rail Gun from defeating them. To do that, players would need to use a vault door, which can be picked up using a Grab-itron. They can then use the vault door as a shield that will somehow stop the Ray Gun from hitting them. Plus, they can also move closer to the enemy to kill them without having to worry about this crazy sniper rifle.
ADVERTISEMENT
Article continues below this ad
It's hilarious to see a vault door stop something that most items couldn't in the high damage beam of the Rail Gun. It's probably a glitch and the developers might patch it soon. However, it would be funny if they leave it as it is, and allow players to have fun with it.
WATCH THIS STORY- Call of Duty: Warzone vs Fortnite: Which Is the Better Battle Royale Game?
Trending Stories