Fortnite Streamer SypherPK Celebrates His Sixth Year as a Twitch Partner
Published 04/18/2021, 12:57 PM EDT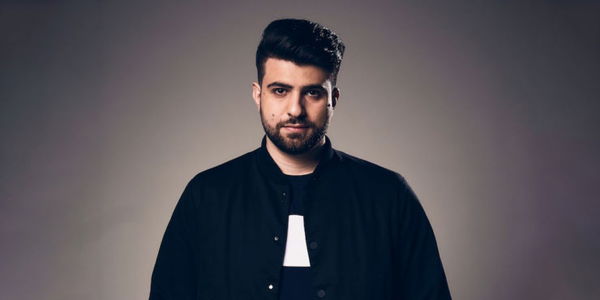 ---
---
There can be little doubt regarding the popularity of Ali "SypherPK" Hassan in the streaming circuit. He is an insanely popular streamer, who has been one of the iconic faces in the Fortnite pro circuit. The streamer posted a tweet today celebrating the sixth year of his career as a Twitch-partnered streamer and content creator, although he is equally active on YouTube as well.
ADVERTISEMENT
Article continues below this ad
From an eight-year-old who had just developed an avid interest in gaming, to an established streamer, pro, and Twitch partner, Sypher has sure come a long way. Although he has always been a popular face, his popularity grew while riding atop the waves of the Fortnite fandom. Currently, most fans know him primarily as a Fortnite pro and streamer. Simultaneously, his streams led to an increase in the game's fanbase as well. Epic Games, being itself, was sure to return the favor in the form of a timed skin bundle based on him.
ADVERTISEMENT
Article continues below this ad
The iconic Fortnite streamer could not help but feel a tinge of nostalgia at this milestone. He went on to reply to his tweet with the screenshot of the time Twitch first granted him the status of a partnered streamer.
ADVERTISEMENT
Article continues below this ad
Further reading: WATCH: Disguised Toast and Michael Reeves Indulge in Some Hilarious Reverse Trash Talk During the OfflineTV Valorant Tournament
From discovering the world of gaming to a Twitch partnered Fortnite streamer, Sypher has come a long way
SypherPK first discovered the vast world of video games when he received a PlayStation 2 for his eighth birthday. From there, there was no turning back. Subsequently, his interests spored into the world of PC gaming as well. As for "streaming", his interest developed when he started recording Runescape videos. His passion for creating and developing content developed while he had to make a video documentary for his school assignment.
ADVERTISEMENT
Article continues below this ad
He started off with his career as a streamer on YouTube back in 2011. The following year, he switched to Twitch, where he attained partner status in the year 2015. And the rest is history! Currently, his net worth is around $3.2 million, according to reports from naibuzz. He is currently one of the most famous streamers on both YouTube and Twitch.