Fortnite Streamer SypherPK Shares a Game From His Own $10,000 Tournament
Published 02/20/2021, 6:36 AM EST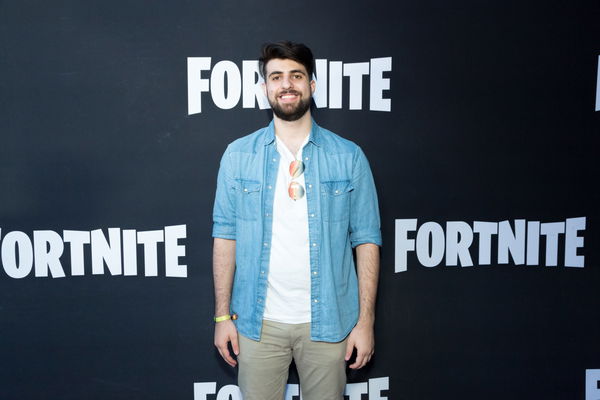 ---
---
All the years of loyalty have finally rewarded SypherPK as he got his own bundle and a Cash Cup in Fortnite. The popular streamer hosted a $10,000 tournament for players worldwide. Popular pros such as Clix, Bugha, and Benjyfishy took part in Sypher's cup.
ADVERTISEMENT
Article continues below this ad
Sypher himself took part in his cup and also reached the finals, being among the top 100 players. He partnered up with G2 Coop and DukezFN to compete in his tournament and shared gameplay video from the finals.
ADVERTISEMENT
Article continues below this ad
While Clix and Bugha had a rough time in Sypher's cup with stream snipers, the host had a completely opposite experience. His trio managed to finish second in the game he shared on his YouTube channel.
SypherPK Fortnite Trio Cash Cup results
Over 270 teams signed up for the tournament, and the champions were up for a $2,000 prize. The next 9 trios were also up for prizes ranging from $1400 to $600.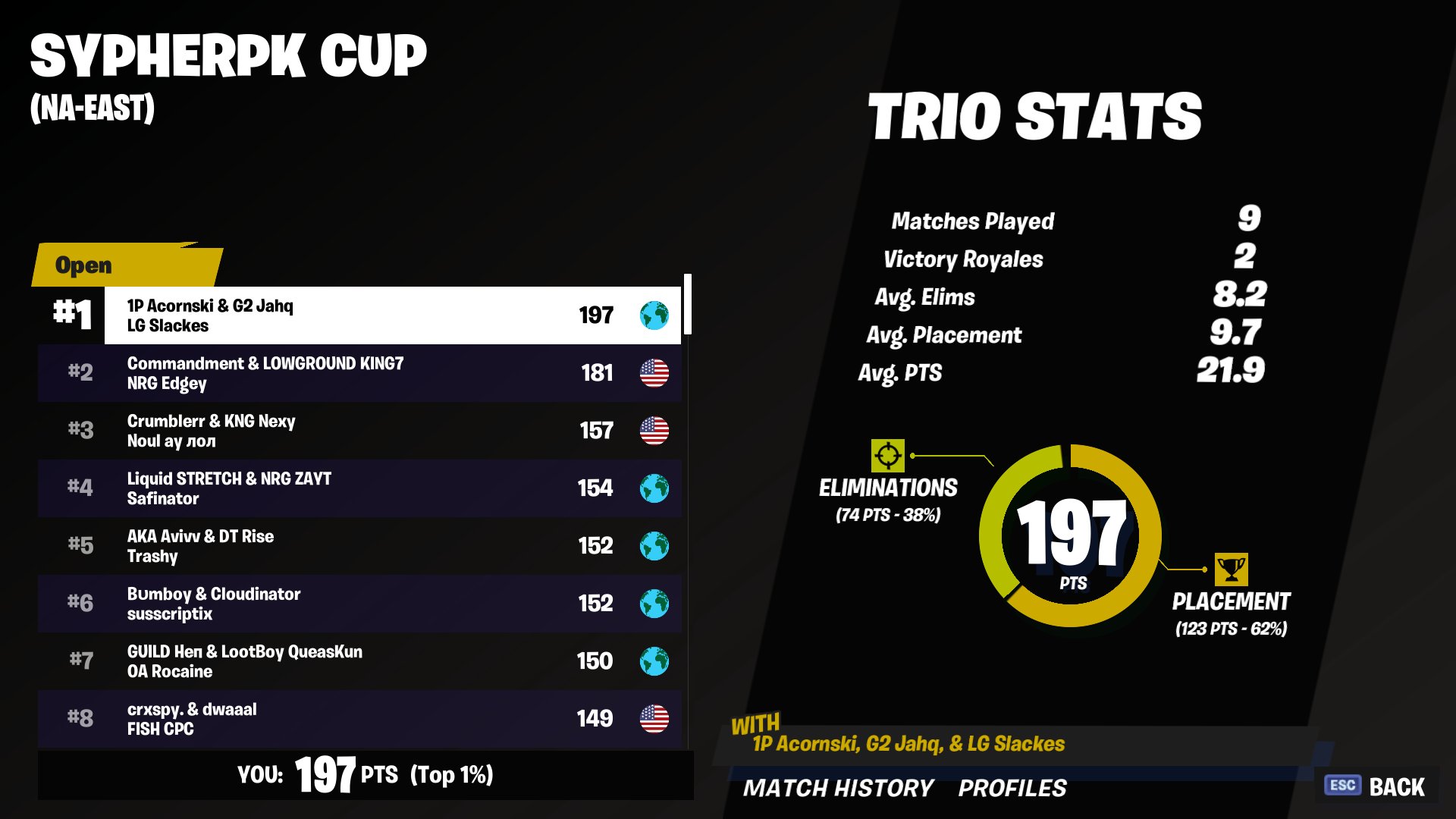 Acornski, Jahq, and Slackes took the crown with 197 points. The trio played 9 matches and got the top placement in two of those. Popular players such as Zayt, Stretch, Trashy, and Edgey also managed a top 10 finish in SypherPK's Fortnite Cash Cup.
Sypher and his team could not climb the leaderboard. However, with a personal tournament and a bundle in Fortnite, Sypher is already a winner. All his loyalty and hard work have finally paid off as Epic Games immortalized him in his favorite game.
Will SypherPK never get his own skin?
While Sypher did get a bundle, it did not include a skin of his own. Unlike Ninja, Loserfruit, Lachlan, and GrefG, who have an Icon Series Skin modeled after them, Sypher got a locker bundle.
ADVERTISEMENT
Article continues below this ad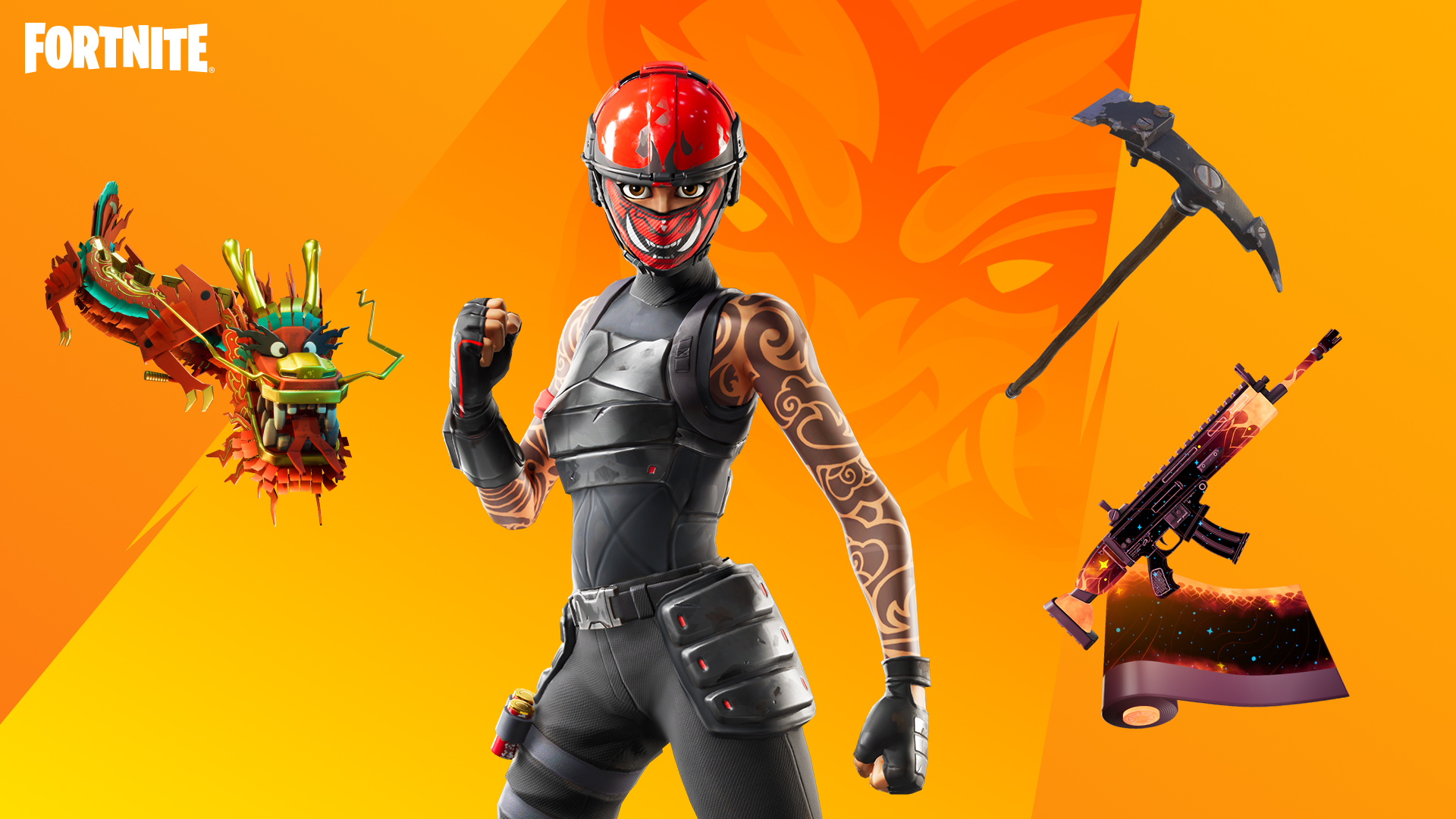 The items in SypherPK Locker Bundle included items that match his theme and logo. Most of these are older skins and items that returned to the shop. While Fortnite quenched the popular streamer's thirst to have personalized items, it still isn't good enough.
Epic might have gotten away with handing Sypher a candy for his Christmas gift. However, his contributions to the success of Fortnite, especially at the time when many players are losing interest in the game, have been exceptional. He certainly deserves his own Icon series skin, and hopefully, he gets one soon.
ADVERTISEMENT
Article continues below this ad
ALSO READ: SypherPK Teases Fortnite Collaboration With Nick Eh 30, Benjyfishy, and Loeya