Fortnite Survival Mode has Turned SypherPK into Judas
Published 05/19/2021, 2:42 PM EDT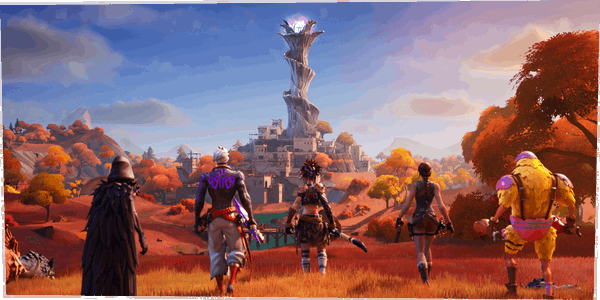 ---
---
Epic Games recently added a new Daybreak LTM to Fortnite, and it is exactly what fans have been asking for a long time. The 'Impossible Escape' takes the Battle Royale experience to a whole new level. This time, players don't just have to be the last man/team surviving. Instead, they have to actively work to make their way out of the island.
ADVERTISEMENT
Article continues below this ad
The objective of the Fortnite Daybreak LTM is to build the only helicopter on the island and use it to escape. However, it is not as easy as it sounds. The LTM is a game of friendships and betrayals. Therefore, skills aren't the only things players or squads will need to win in this game mode. Ultimately, it is a game of wits.
SypherPK finds new friends in Fortnite Daybreak LTM
ADVERTISEMENT
Article continues below this ad
The escape chopper needs 4 parts before players can fly it to escape the island. However, only two of each part are sprinkled randomly on the map. Moreover, a single part takes up three inventory spaces of a player's making it even difficult to complete the mission while playing solo.
Naturally, Epic Games added the option of players teaming up in the game mode with the max part size of 4 people. All one needs to do is head up to another player or an incomplete squad and do the greeting emote. This would send out a party invite to them, and they can either choose to accept or decline it. Players also have the option of leaving a party at any point in time they feel like doing so.
Therefore, one must always watch their back if they are teaming up with strangers. Since SypherPK was playing solo, he had a similar strategy. The first person Sypher met did not have a working microphone. Therefore, the streamer decided to eliminate him. However, he did find a squad of three that helped him achieve the objective of the LTM.
ALSO READ: Fortnite: What to Expect From the Season 7 Battle Pass
Sypher betrays his squad to win the game but makes it up to them later
As Sypher and his squad completed the goal, the streamer asked his chat whether he should finish the game with or without them. Clearly, his chat wanted the game to be more entertaining and watch Sypher turn into Judas. Right after his newfound friends boarded the chopper to achieve their freedom, Sypher opened fire on them.
ADVERTISEMENT
Article continues below this ad
Following his betrayal, SypherPK felt extremely bad for his teammates. Since he knows how hard it was winning this event, and his teammates worked hard to get the Escapist Glider, which is the free reward for getting a win in the LTM, Sypher felt he owed his teammates.
The Twitch streamer immediately added his teammates and played another game with them to get them their Escapist Gliders. Truly one of the most treacherous gaming moments with a wholesome ending.
ADVERTISEMENT
Article continues below this ad
ALSO READ: EXCLUSIVE: SypherPK On The Future of Fortnite, Existence of SBMM and Being Inspired by TimTheTatman