Fortnite: Sypher Discusses Cheating Methods In FNCS
Published 08/17/2020, 4:54 AM EDT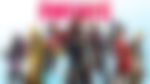 ---
---
With all that is going on with Epic Games, it is time we focused on some issues that are in Fortnite. To the dismay of the entire community, it seems Epic is prioritizing marketing much more than fixing the game. 
ADVERTISEMENT
Article continues below this ad
Recently, Sypher spoke about one of the lingering hacks in a video. It has been used for a long time and players are getting sneakier about it. This discussion takes its peak every time there is a controller vs. KBM debate. Nevertheless, the game has an aim-assist, which is quite strong. Adding an aimbot on top of that is just insane. 
FNCS is Fortnite's most hallowed tournament and we recently witnessed so much foul play there. Sypher mentioned that he had seen a lot of cheating going around. Even the ones who cheat blatantly are being brazen about it. 
ADVERTISEMENT
Article continues below this ad
Players using aimbots to cheat in Fortnite
The sanctity and fair-play aspect of FNCS have been ruined due to the number of cheaters in it.
"Cheating in Fortnite is extremely rare as compared to other games…Fortnite has had a reputation for being really good actually with their anti-cheat."
While this stands true, we cannot but forget what happened in the last two weeks.
"If you get banned for cheating, you literally ruin your reputation as a gamer," said Sypher.
No organization or team wants to associate with a name linked to cheating. Thus, a momentary victory might cost one their entire career. However, the sneaky nature of these cheats makes it easy to make a clean getaway.
Read more – Fortnite: Fan-Favorite DC Character Back in Shop
ADVERTISEMENT
Article continues below this ad
"They made it to the finals of FNCS and they were blatantly cheating"
Sypher didn't mention any names, but he did mention the methods they were following. These days, players use their cheating mods blatantly on stream, just to show off. Cheating is a big problem in the game, and doing it intentionally to impose that point is just idiotic. However, seeing it in the FNCS shook the entire community. 
"People are primarily using these hacks for competitive."
ADVERTISEMENT
Article continues below this ad
Tournaments and cash cups endorse the concept of fair-play. Without that, there is nothing much to play for, and this is something Epic needs to fix. Perhaps, their attention should be focused on how to stop this in tourneys. Competitive Fortnite depends a lot on how Epic regulates these tournaments, and right now, Epic seems to be focused more on Apple and Google.