Fortnite: SypherPK Deciphers Big Changes In Map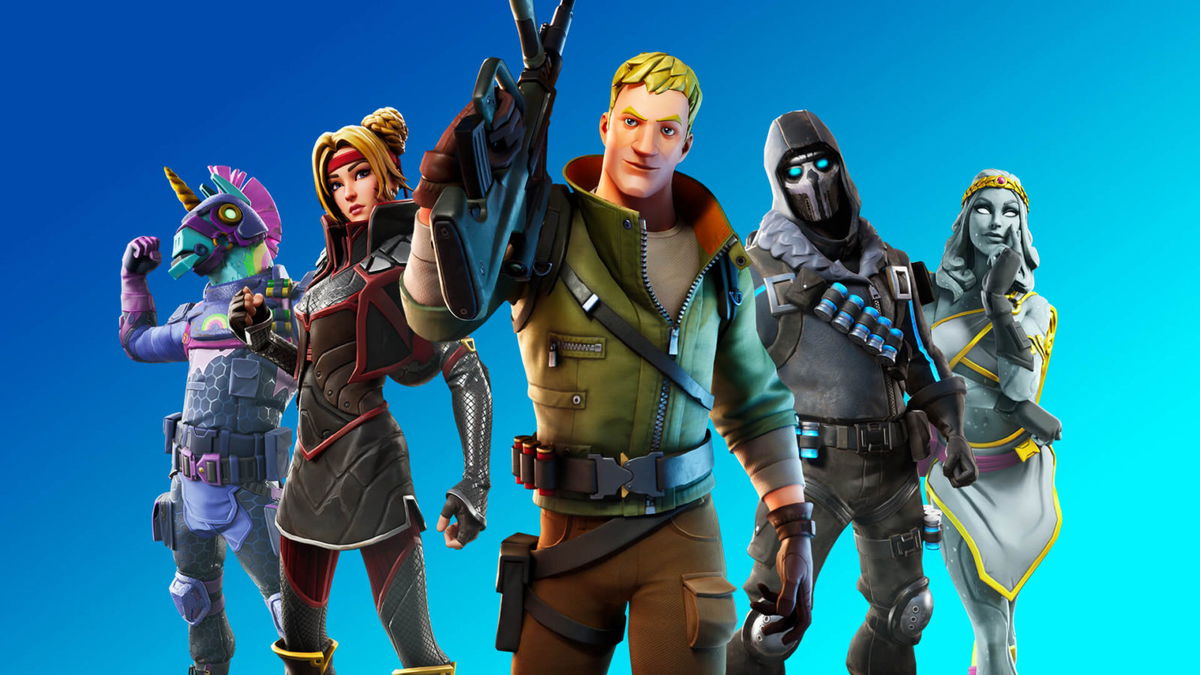 The Fortnite Season 3: Splashdown brought a flood to the map where a large part of the map was submerged underwater. The trailer also teased the arrival of the Aquaman skin. The update also introduced NPCs called 'Marauders' and new weapons like the charge shotgun, flare gun, and more. The devs have been making small changes to the map constantly and SypherPK points those out for us.
You must've noticed that the water level is constantly receding on the map. This most definitely points towards an upcoming in-game event which will be accompanied by a big reveal. Popular Fortnite news and leaks 'dealer' HYPEX suggests that the big reveal will introduce us to Atlantis. He also tweeted the reveal sounds for the same.
Leaked ATLANTIS POI sounds!
Full 12 minutes of all the sounds: https://t.co/DNvKIKi5v3 pic.twitter.com/CW8bx34zZ1

— HYPEX (@HYPEX) June 23, 2020
With so much going around, it is difficult to keep track of all the minor changes that Epic has made. Thankfully, SypherPK is here to bring us up to speed with the same.
Also Read : Fortnite: Epic Games Employee Reportedly Leaking Crucial Information
Risky Reels makes a comeback to Fortnite Map
Sypher pointed out that one of the locations in the old map 'Risky Reels' has been added back. He mentions that he liked this place a lot because it is a small area with a lot of chests to loot and has a cover, too. He then states that the place hasn't changed much from when it was underwater and is pretty much the same.
Next, he goes on to mention how the boat near 'The Fortilla' has been moving constantly. There is only one possible conclusion according to Sypher which is the boat will probably crash into the dam leading to a big reveal. An island between the Fortilla and the Rickety Rig moved completely.
Dirty Docks also has a little bit of extra loot now but is also mostly underwater Sypher mentions. Weeping Woods and Slurpy Swamps are almost back. The land between Salty Springs and Holly Hedges is now completely visible and no longer underwater.
He then speculates that there are a whole bunch of memes going around with the 'Kraken' event and thinks this would be the perfect time to introduce it.
[youtube https://www.youtube.com/watch?v=10hGUyVRbJU]
Upcoming map Updates and 150-player lobby
The next water drop will occur on July 21, 2020, and it seems to be happening every 10 days.
Sypher then goes to address the talk around the games dying early and if Epic will introduce more players in the game and make it a 150 player lobby. He thinks that adding more players will be a good start in a move to keep things interesting in the game. According to him, it could even be an LTM which will allow 150 players.
Fortnite could definitely experiment with a 150 player lobby as it has clearly been working great with Call Of Duty Warzone. COD also introduced an LTM with a 200-man lobby. For now, we'll have to wait for more map changes on July 21. Stay tuned for more updates.
Akshay Patel
I love to play games of all kinds. You can usually find me casually teaming up with my squad to play the most random games ever. Oh, and I also manage to write about those sometimes