Fortnite: SypherPK Makes His Own Airstrike
Published 02/09/2021, 12:35 PM CST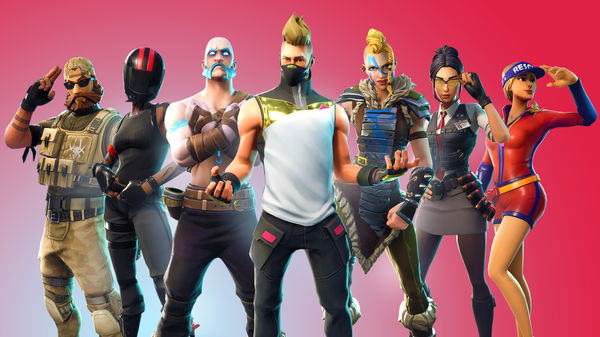 ---
---
One of the oldest Fortnite streamers, SypherPK, recently revealed a really cool trick in one of his videos. Using this trick, players can make their own airstrike using the new Exotic Burst Quad Launcher. Sypher keeps posting tips and tricks about the game from time to time, and this one is quite handy!
ADVERTISEMENT
Article continues below this ad
One of the major reasons why Fortnite rose to massive popularity is that it brought a lot of new gameplay elements to the Battle Royale genre. The building element made the title a high-resolution version of Minecraft Hunger Games, and it was a concept that the community absolutely loved.
This element gave rise to numerous tricks that players have used in this game over the years. The trick that Sypher showed has something to do with this aspect of the game as well.
ADVERTISEMENT
Article continues below this ad
In order to do this trick, you will have to first acquire the new Exotic Burst Quad Launcher. In addition to this, you will need Bouncers and Shockwave Grenades.
Further reading: GTA V: Record-Breaking Sales in 2020 Puts the Existence of GTA VI in Doubt
Here is how you can turn into an Airstrike in Fortnite!
ADVERTISEMENT
Article continues below this ad
First, you need to acquire the Exotic Burst Quad Launcher. The Quad Launcher is a rocket launcher that launches four missiles simultaneously. Now, you can either trade this item from the NPC known as Fishsticks, or you can get rid of him and steal it. For those considering the pacifist path, remember that the item will cost you 600 gold bars. The choice is entirely yours.
You can find this NPC at one of two places on the map: Coral Castle and Craggy Cliffs. After you have acquired the launcher, it is time to grab a Bouncer and some Shockwave Grenades.
Now you have all the elements to make your own airstrike. Place the bouncer on the ground, stand on its edge, and throw a shockwave grenade. This will send you flying in the air, and this is where it becomes an airstrike. While in the air, aim your Exotic Burst Quad Launcher at enemies and fire!
ADVERTISEMENT
Article continues below this ad
It is not a hard trick as such, but it surely is an interesting one. With the Fortnite Champion Series right around the corner, you can practice and perfect this trick to gain an edge over your opponents!