Fortnite: Tfue and Faze Clan Settle Their Dispute, Part Ways
Published 08/29/2020, 7:33 AM EDT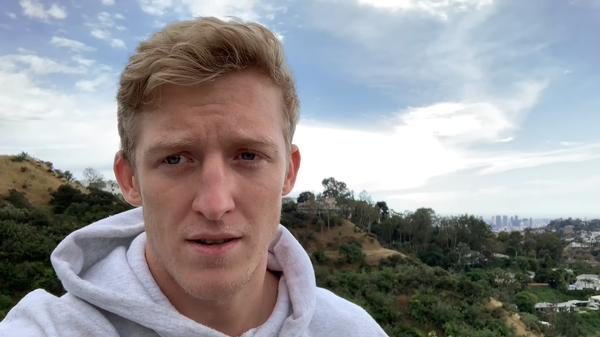 ---
---
Fortnite may be the center of controversy these days, but its players also have some issues of their own. Case in point: Turner 'Tfue' Tenney. The 22-year-old Fortnite professional player shot to fame with his insane skill in the game. He is also the second most followed streamer on Twitch, with more than 9 million followers.
ADVERTISEMENT
Article continues below this ad
In 2019, Tfue filed a lawsuit against his organization FaZe Clan because his contract was 'ridiculous'. He alleged that FaZe Clan took 80% of his earnings and were also abusive towards him. This did not sit well with FaZe as they denied all allegations.
This sparked a huge controversy, where the community had different opinions about the same. Some said that Tfue's contract was outrageous, and that FaZe is taking too much money from him. However, many others thought FaZe was the reason Tfue was so famous.
ADVERTISEMENT
Article continues below this ad
Read: Fortnite: Chapter 2 Season 4 Details You May Have Missed
When Tfue refused to back down, FaZe served him with a countersuit. They alleged that Tfue earned over 20 million dollars and had shared none of those earnings. They also accused him of trying to leave the organization and forming one of his own.
ADVERTISEMENT
Article continues below this ad
A lot has gone down since then and both the parties have exchanged unpleasantries over the course of time. But, in a shocking development, the whole saga is suddenly over.
The fight between Fortnite pro Tfue and FaZe Clan is over
Lawyers from both sides have issued a joint statement to Hollywood Reporter where they said, "FaZe Clan and Turner Tenney are pleased to announce that they have resolved their disputes and settled their litigations,". "The parties wish one another the best of luck in future endeavors."
ADVERTISEMENT
Article continues below this ad
The details regarding what exactly happened are not disclosed. Predominantly, it is also still not clear if the settlement involves Tfue's contract being terminated. There could be many possibilities here, but from the last statement, it seems the parties have parted ways for good.
Tfue is now reportedly free to build his own brand and not bound by the contract. So what are the next steps for the 22-year-old? He will definitely have some news to share with us in the coming days. Stay tuned for further updates on the same.
Trending Stories