Fortnite: Tfue Catches Alleged Cheater At FNCS Finals
Published 08/17/2020, 2:39 PM EDT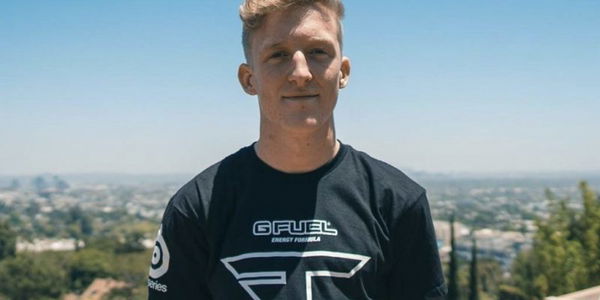 Tfue had quit Fortnite a little while ago, citing severe disappointment with the game as his reason for doing so. It wasn't just him, though. Over the past few months, a lot of pros had done the same, blaming the game, or the community, or both in some cases. Having hinted at it earlier this month, Tfue finally returned to the game. Moreover, he even caught a suspected cheater in the FNCS finals.
ADVERTISEMENT
Article continues below this ad
Further reading: Fortnite: Sypher Discusses Cheating Methods In FNCS
ADVERTISEMENT
Article continues below this ad
Looks like Tfue just exposed a cheater, that too on the Fortnite Champion Series finals!
During this stream, Tfue was watching the gameplay of this one person in the FNCS finals. This player seemed to know exactly how much building material one of his opponents had.
The player can be heard saying "he only has 150 metal" in the video below. Furthermore, he also knew the state and integrity of the other player's shield. Unsurprisingly, the player ended up dying at his hands.
Tfue demanded that someone review the clip and check if the player actually was a cheater. He went on to say that the whole episode confused him.
In contrast, many fans and players have argued how this might not have been cheating at all.
i know him hes in a server w me, he knows his spot and knows that he landed below him and there arent even that many mats there lmfao hes not cheating

— Dylan (@Dy1anGG) August 16, 2020
"He litterally has 0 mats" as the guys building away in brick. Not cheating

— mousee (@imamousee) August 16, 2020
ADVERTISEMENT
Article continues below this ad
he got a llama and he estimated the amount of mats he had, im pre sure he was wrong aswell. there is a henchmen chest there which gives shield 90% of the time

— Kip (@Kipfnt) August 17, 2020
Now, all these speculations might make sense, but some questions remain. Yes, a player who has been playing the game for long and knows all the details inside out might make an educated guess. But frankly, it still looked fishy.
ADVERTISEMENT
Article continues below this ad
We can agree that seeing the opponent build with bricks and metal might have led him to comment on his building material. But what about the shield? There is no way he could have guessed the shield count like that.
It is definitely suspicious and Fortnite should look into it. Who knows, maybe Tfue's suspicions were right all along?