Fortnite: Top 5 Storyline Mysteries You Need To Know
Published 07/14/2020, 7:55 AM EDT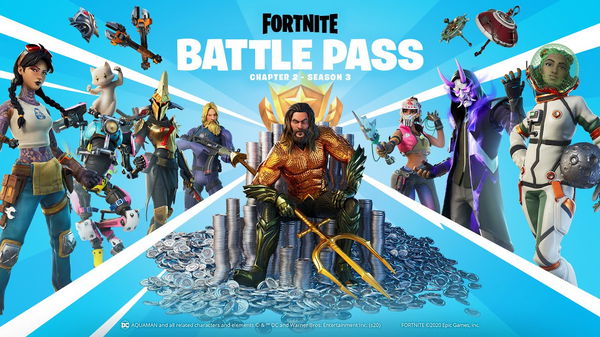 ---
---
Fortnite Season 3 chapter started with a 'splash' when the new map was found to be submerged underwater (Well, a large part of it at least). The new season also introduced the Aquaman character and a set of new weapons too. The Charge Shotgun has received mixed reviews but that debate is for another time. For now, the water levels keep dropping almost every 10 days revealing more and more land. The next water level drop is scheduled for July 21, and it may even bring more surprises.
ADVERTISEMENT
Article continues below this ad
But, there are a couple of questions that still need to be answered. So far, we know Midas, who pushed the storm back, was eaten by a shark and Jules is building the new authority building. With so many questions, Top5Gaming helps us take a look at some of the other mysteries that need solving in Fortnite. Take a look at them below:
Fortnite Cyclo and Oro
ADVERTISEMENT
Article continues below this ad
Season 2 featured the story of Midas' revenge. People assumed that Oro and his staff paired with the Cyclo outfit were used by Midas to harness the power of the Doomsday device. Sadly, all this was just left to assumption because nothing ever happened with the Cyclo Suit. The thumbnail even showed Midas looking at the suit but to no avail. Top5 even thinks that the suit was used to teleport to John Jones' office.
Fortnite Midas and Shark Mystery
Midas was seen in the opening scene of the season 3 trailer, alone on a raft. The map is covered by water and suddenly a shark appears. Midas tries to outrun it but is eaten instead. This possibly means that Midas is gone for good since nothing has been heard about him ever since. There were a couple of golden vehicles that turned up in Risky Reels but it is unlikely that it is Midas' doing.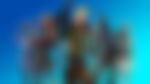 The Simulation Theory
This is the most popular theory that has been doing the rounds. The theory suggests that the Fortnite world is a huge simulation run by John Jones. It assumes the world to be like the matrix and Jules and Midas are working together to break free. This would explain when players ended up in John Jones' office after the Doomsday event.
ADVERTISEMENT
Article continues below this ad
John Jones Mystery
John Jones is a mysterious character. There is literally no information on him regarding what he does or how he has control over the island. Most assume John works for Ghost but another theory also suggests that he works for Vindertech.
The Marauders
ADVERTISEMENT
Article continues below this ad
The Marauders are NPC's that were introduced in Season 3 Chapter 2. They are quite overlooked but can play a huge part in the story. The marauders dance and build like real players when not engaged by players. This definitely makes them an interesting piece of the puzzle.
These are just a few mysteries the game has left us with. Watch the video to find out more
Trending Stories