Fortnite: Twitter Users Call Epic Games Out Over Event Viewership Stack
Published 06/19/2020, 11:55 AM EDT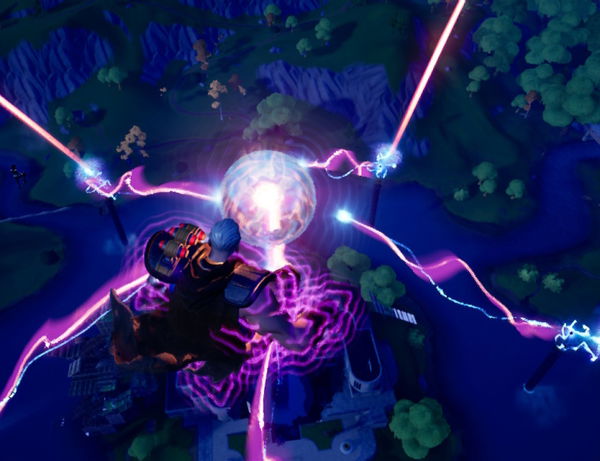 ---
---
The concurrent streaming record was set by League of Legends, at 1.7 million views on Twitch. This was during the 2019 League of Legends World Championship, which was unprecedented at the time. Fortnite has now broken this concurrent streaming record on Twitch, with 2.3 million viewers. This has blown the previous record out of the water. The feat, however, came with a lot of controversies.
ADVERTISEMENT
Article continues below this ad
The Fortnite event 'The Device', which blew up the Fortnite island, was open to players to view from within the game. The in-game event was capped at 12 million players, which was reached almost immediately. Fortnite boasts some of the largest levels of engagement with players, so filling up 12 million slots was not hard at all. 
Fortnite event deliberately capped?
ADVERTISEMENT
Article continues below this ad
It has now been speculated that Epic Games actually put on the hard cap, to drive players to watch the stream of the event through Twitch and YouTube.
Epic Games disallowing anymore players to get into their live Fortnite event including their own developers 30 mins before it starts so they can maximize stream viewership

200 IQ https://t.co/HaXFFFl8qv

— Rod "4475 SR & Immortal peak" Breslau (@Slasher) June 15, 2020
One hundred percent believe this. Seems like something Epic would do to boost streamer views and maybe make this the most viewed event or some shit. Not even gonna be impressed when they come out and brag about viewing numbers etc etc.

— GoFerGold (SJ2) (@GoFerGoldd) June 15, 2020
Say what you want about fortnite but they're really good at getting their game in the hands of as many people as possible

— GuffManDude (@GuffMandude) June 15, 2020
Just a ploy to get viewership up on streaming platforms. You sir, have lost a long time player. Blocking access to the servers intentionally, shame on you.

— Richard Vargas (@Sasuke082594) June 15, 2020
They're blocking access intentionally to get you to watch on stream. They're even kicking people off who were already logged in. Spread the word.

— Richard Vargas (@Sasuke082594) June 15, 2020
The controversy caught more traction, once players realized that the player entry cap was much higher for the recent Travis Scott concert last April. Fans are now stating that Epic deliberately put on a cap on 'The Device' event server, to force a large number of players to witness the event via stream.
This is a huge blemish on an otherwise successful event, to say the least.
no way you didnt get in to your own event thats a rip

— benjyfishy (@benjyfishy) June 15, 2020
Y'all put a cap on how many ppl can get in so that we are forced to now watch a stream…

— Believe Jay (@BelieveJayYT) June 15, 2020
How much did you pay epic so they could shut the servers off and divert players to your event stream?

— Richard Vargas (@Sasuke082594) June 17, 2020
IT IS NOT A RIP IF THEY CLOSED THEIR OWN SERVERS TO SHOUTOUT STREAMERS

— H22Ninja (@H22Ninja) June 15, 2020
@HappyPower I think the reason they had "limited space" was a business move. Since Fortnite's numbers have prob gone down a little over the past few months they used it to get the numbers about the game going up for example Twitch and YouTube numbers. Might also lead to articles

— Survivor Gaming (@SurvivorGaming_) June 15, 2020
I wonder if Epic artificially limited capacity of their servers to drive hype and viewership through other outlets for Fortnite. It's a tactic that's been used for limited time events for quite some time. Based on what Valorant did and how easy it is to make cloud server instance pic.twitter.com/O5rIczaXQC

— Sam Adams (@Bensam123TV) June 15, 2020
fortnite made its space limited as a plot to get fortnite top on twitch lmao

— Blurr🃏🗡 (@BlurrOwO) June 15, 2020
Players and critics of the event are now of the opinion that if there wasn't any cap on the event in-game, then the Twitch streaming record wouldn't be close to being broken.
ADVERTISEMENT
Article continues below this ad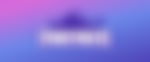 The League of Legends Championship was one where the average players could not access the game. However, these numbers were of pure viewership. Since there was a cap on servers, the same cannot be said about Fortnite.
Players all over the world complained of not getting into the game to watch the event. Moreover, most players could not access the event even after waiting for 30 minutes in the queue.
ADVERTISEMENT
Article continues below this ad
Regardless of whether the record was legitimate or not, Fortnite is by no means a dead or dying game. The number of people accessing the event through the game speaks for itself. 
Stay tuned to this space for updates on the situation.
Trending Stories