Fortnite: Unique Partnership With Quibi For Next Event
Published 04/11/2020, 4:44 PM EDT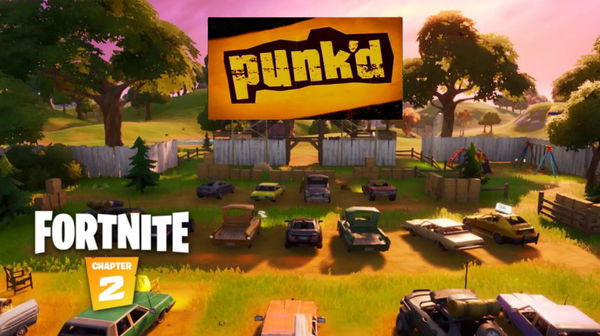 Epic Games are doing their best to keep the content on Fortnite as fresh as possible. Recently a tie-up with Quibi (a short 10-minute video service) enabled Fortnite to be a platform for their content. Guess who is up first? Chance The Rapper will be hosting his show Punk'd. 
ADVERTISEMENT
Article continues below this ad
ADVERTISEMENT
Article continues below this ad
When it comes to video games collaborating with famous artists, Fortnite is definitely leading the race. Punk'd hosted by Chance The Rapper will have its feature premiere at 5 p.m. ET/2 p.m. PT Friday. The Risky Reels theatre will be featuring the Quibi Show every hour, on the hour for 24 hours. 
Is It Not Working?
Several members of the gaming community got excited when they heard about this collaboration. Obviously, it is going to be exciting if your favourite rapper appears in your beloved game. However, some were reporting that the Risky Reels were not working and the area was still under construction. Although, others did say that it was working just fine. 
During these trying times, when there are very few ways through which one can achieve any sort of physical release. Thus this initiative seems like a perfect one. Not only is it integrating the show with the game, but also helps both the content creator and the game. 
ADVERTISEMENT
Article continues below this ad
Where Would You Find It And What Do You Have To Do?
A short-show hosted by Chance The Rapper is most definitely one of the best news when it comes to broadcasting. You will find it at Risky Reels "Now Playing" mode. Perhaps this will be designed as a combat-free screening, where only a specific section of the area would remain closed.
To know, what else is going on in Fortnite, click here.
ADVERTISEMENT
Article continues below this ad
Safe to say this is not the first time Fortnite is doing this, remember back in December when The Last Skywalker clips were shown on Fortnite? This might be of the same magnitude. We have already seen Fortnite collaborating with Marvel Avengers before. So all you got to do is head to Risky Reels. 
The playlist is named "Now Playing", wit the description "Just want to Risky & Chill? Hang out in Now Playing to catch the hourly screenings of Punk'd. Top of the hour, every hour". If eveything goes right, we can definitely expect more content from Quibi on Fortnite.