Fortnite Update 16.30: Hidden Details You Might Have Missed
Published 04/28/2021, 6:24 AM EDT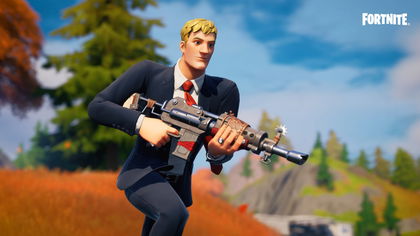 ---
---
The 16.30 update for Chapter 2 Season 6 of Fortnite is finally here. It is the third update for the current season and has turned out to be a lot better than the expectations of players around the world.
ADVERTISEMENT
Article continues below this ad
The latest patch has introduced new weapons and POIs, and has revealed a little more about the upcoming events in the storyline. While a majority of these changes were self-evident, here are some secrets that you might not have discovered yet.
Raz has unleashed his final form in Fortnite
ADVERTISEMENT
Article continues below this ad
Raz has been one of the most important NPCs in Chapter 2 Season 6 of Fortnite. He is keen on solving the mysteries of the Spire and seems to be associated with Kevin the Cube from Chapter 1.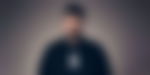 The NPC has now unlocked his final form named Glyph Master and has become a boss in the Spire. Raz is hostile and beating him is even tougher than the Spire Assassin. Hence, it is recommended to visit him fully prepared.
Raz can use his magic and curse players that constantly reduce their HP. To avoid this, they must fight him from a distance. He also has a Mythic weapon called Raz's Explosive Bow that deals 98 damage, and then further releases explosives.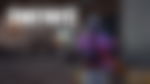 The best way to beat Raz at the moment is a Harpoon Gun. Simply grab and release him from a considerable height, and the NPC will take a significant amount of fall damage and will get eliminated.
Top5Gaming showcased how to beat Raz in a recent video.
Rebirth Raven sells a new Exotic weapon
Bows have replaced snipers in the latest season. Accordingly, Epic Games is adding a wide range of weapons that belong to this category.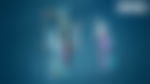 With the latest 16.30 patch, the developers have added the Unstable Bow. Rebirth Raven sells this Exotic for a staggering 500 gold. It contains the abilities of the Explosive Bow, the Shockwave Bow, and the Mechanical Bow, among others.
Batman has built a shack for himself on the Fortnite island
From the looks of it, Batman has arrived on the island and has started his investigation. The Batman: Zero Point comics are now releasing a new edition every two weeks, which explains the arrival of the popular DC Comics character.
Batman's shack is hidden behind the trees in Slurpy Swamp and comprises his logo and batarings.
ADVERTISEMENT
Article continues below this ad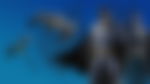 The developers have added another mysterious island that does not even appear on the mini-map. Interestingly, it's named Oroisle in the game files, which confirms the return of Oro as an NPC later in this season.
All in all, the latest 16.30 update has definitely fulfilled the demands of a majority of players. They not only have many new areas to explore on the map, but numerous new weapons to master.
ADVERTISEMENT
Article continues below this ad