Fortnite Update 16.40 Adds New Emotes to the Game Including a Cool Beast Boy Transformation
Published 05/12/2021, 12:19 PM EDT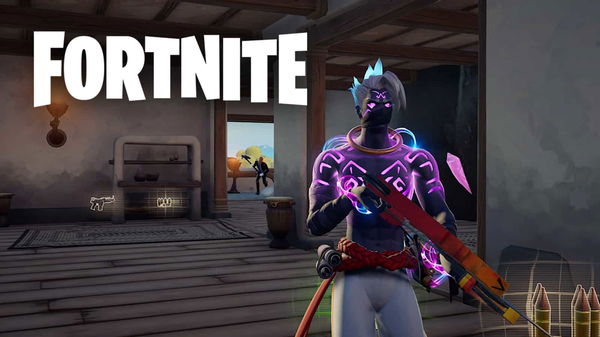 ---
---
Epic Games recently released Update 16.40 for their popular Battle Royale title, Fortnite. The game is currently in Chapter 2 Season 6, and the storyline revolves around the characters from DC comics. So far, fans have already seen popular superheroes like Batman, Raven, Catwoman and many more.
ADVERTISEMENT
Article continues below this ad
In Update 16.40, Fortnite added in another comic book character, Beast Boy. The Teen Titans character is one of the more exciting members of the squad, and fans know him for his cool animal transformations.
ADVERTISEMENT
Article continues below this ad
New Fortnite Transformation Emote for Beast Boy
Beast Boy was introduced in Fortnite with a lot of cool stuff to go along with it. Fans can get two of his skins from the shop, which also includes the casual wear of Garfield Logan, who is the human form of the character. Along with that, there are other cosmetics such as his Couch Titan Back Bling and BB's Beast Bat Pickaxe. But, the coolest part of his cosmetics is the new emote for his character.
Beast Boy's special power is his ability to transform into any animal that he wants. In the comics and TV shows, fans have seen him turn into scary creatures like tigers, leopards, wolves, and many more. But his most memorable transformation involves him turning into his Gorilla form. With his emote of Go Ape, players can emote as his Gorilla Form, which includes the character beating his own chest.
ADVERTISEMENT
Article continues below this ad
Other new emotes as part of Update 16.40
In update 16.40, Epic Games have also added other new non-DC squad emotes for players to have some fun with teammates. There are two new synced squad emotes in the Join Squad and the High Five, which look extremely cool to try with other players. There is also a Leave Squad emote, which involves the character showcasing the peace sign with their fingers.
Other than that, there is also a new Tea Time uncommon emote, which involves a player drinking tea, after pouring it in a cup from a kettle. In the emote, the player drinks the beverage in the classiest way possible, which would be perfect for someone who wants to throw some shade after killing an enemy.
ADVERTISEMENT
Article continues below this ad
Update 16.40 of Fortnite introduced a ton of new emotes, perfect to try with a squad. Other than that, fans would definitely find the Beast Boy variant to look the best, as it involves an amazing transformation to a Gorilla. Players should get these skins as soon as possible from the shop and try them out in the game.
Trending Stories