Fortnite Veteran SypherPK Bashes YouTuber
Published 03/24/2021, 6:14 AM EDT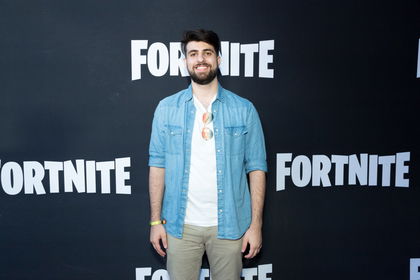 ---
---
Over the four years since its release, Fortnite has successfully avoided hackers and cheaters becoming a part of its community. While other game developers like Infinity Ward have been severely criticized for ineffective anti-cheat softwares, Epic Games has hardly ever faced such allegations from its community.
ADVERTISEMENT
Article continues below this ad
Having said that, stream snipers are an immense problem for Fortnite creators and streamers. Some of the most prominent players like SypherPK, Ninja, Tfue, and Nickmercs have talked about the same frequently. Some fans even claim that hackers were a major reason behind Ninja and Tfue quitting Fortnite altogether.
Despite the abundance of stream snipers, SypherPK still plays Fortnite and creates content with it. Besides that, he misses no opportunity to bash players who actively follow these malpractices.
ADVERTISEMENT
Article continues below this ad
YouTuber boasts about constantly facing Fortnite pros in public matches
SypherPK recently discovered a small YouTube channel named IgnitedFlames. To his surprise, the YouTuber had uploaded regular clips of him taking on reputed players like FaZe Replays, Nate Hill, EmadGG, and many others.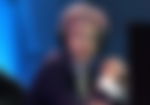 The Twitch streamer soon figured out that IgnitedFlames is a fraud, and stream snipes creators for his own content. This was evident from the fact that he had only used the POV of the popular players, instead of his own.
As expected, this infuriated SypherPK. He not only bashed IgnitedFlames for his cheap tactics, but threatened to copyright strike if he ever steals SypherPK's content.
"He's not f*****g recording, he's a f*****g failed YouTuber. He's not even using, he's using their POV. Hey buddy, you use my POV? You're getting copy right striked. You better have your POV of me sh*****g on you," raged SypherPK.
He further added, "We're gonna have a problem. You're gonna be gone. Now if you wanna keep your YouTube channel, don't use my footage without consent. I don't give you consent. You little stream sniping p**y"
Here's the Twitch clip by dfs7 where SypherPK addressed the stream sniper.
Unfortunately, this is not the first time that SypherPK lost his cool owing to a stream sniper. In fact, he comes across them countless times, even during custom games.
Is Epic Games' report system good enough?
ADVERTISEMENT
Article continues below this ad
Unlike hackers, anti-cheat softwares cannot trace stream snipers. Hence, mass reporting is one of the most effective ways to deal with them. However, it seems like the report system in Fortnite hasn't been able to serve its purpose lately. Pro player for NRG Esports, Ronaldo, recently criticized the system in the most unusual way possible.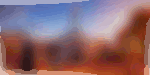 Epic Games certainly needs to take strict action against stream snipers in Fortnite before popular creators like SypherPK give up on its Battle Royale game and move on to other alternatives.
ADVERTISEMENT
Article continues below this ad