Fortnite Veterans Bugha, SypherPK, Nick Eh 30, and Chica Test Their Skills in Valorant
Published 03/26/2021, 4:39 AM EDT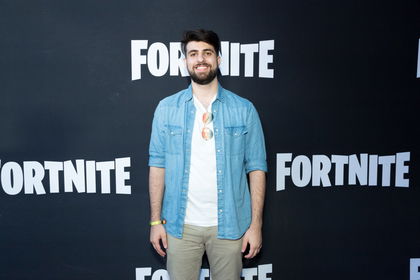 ---
---
Back in 2017, Epic Games revolutionized the Battle Royale genre of gaming with Fortnite. This was primarily because of its meta, that included building and editing structures.But during the first three seasons of the game, even the most skilled Fortnite players like Ninja and Tfue refrained from building, and stuck to gun fights.
ADVERTISEMENT
Article continues below this ad
However, the Fortnite community now comprises some of the most skilled Esports athletes in the world. Moreover, content creators like SypherPK and Nick Eh 30 have drastically improved their skills over the years.
Fortnite veterans grind for 8-10 hours a day and often play other FPS games to relax their mind. It not only tests their reflexes and game sense in an entirely different setup, but is a delight for the fans to watch.
ADVERTISEMENT
Article continues below this ad
Most recently, Bugha, SypherPK, Nick Eh 30, and Chica played Valorant with 100 Thieves' pro player Hiko. This star-studded team played Valorant on Ascent and Bind.
Hiko uploaded the best highlights from both the games on his YouTube channel:
Fortnite pro Bugha jokes about Hiko having wall hacks in Valorant
Owing to his experience as a professional Valorant player, Hiko easily outclassed the aforementioned Fortnite players. Bugha, who himself plays a lot of Valorant, seemed like the only one who could understand Hiko's high-IQ tactics.
It was an interesting team composition, to say the least. SypherPK and Chica played as Sage and Killjoy, respectively. On the flip side, Bugha controlled the map as Brimstone. Hiko took up the role of an Initiator as Sova, and Nick Eh 30 as Phoenix was the only Duelist available.
From flashing his own teammates to having the wrong keybinds, Nick Eh 30 certainly had a tough time playing Valorant. Similarly, SypherPK healed himself on 99 health instead of Bugha, who was struggling to survive on 19 health.
In a specific instance, Hiko used his game sense to anticipate the location of an enemy behind a wall. Following a successful wall bang, all the Fortnite veterans heavily praised the Valorant pro.
"He's got the wall hacks on. Like we won't know okay!" joked Bugha.
ADVERTISEMENT
Article continues below this ad
Bugha won the inaugural Fortnite World Cup in 2019 and hasn't looked back ever since. Surprisingly, he is an exceptionally skilled Valorant player too.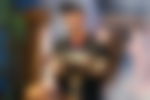 Many fans claim that Bugha is keen to recreate his success as a professional player in Valorant now. So much so that his teammates Clix, and Bizzle recently criticized him for playing too much Valorant, which has affected his aim in Fortnite.
All in all, it was great to see Fortnite veterans trying out Valorant. Epic Games' Battle Royale title certainly has a confusing meta, but it is self-evident that getting better at Valorant also requires precision and a lot of hard work.
ADVERTISEMENT
Article continues below this ad