Fortnite: Watch and Learn Lazarbeam Use God Mode And Invisibility Glitch
Published 07/04/2020, 8:58 AM EDT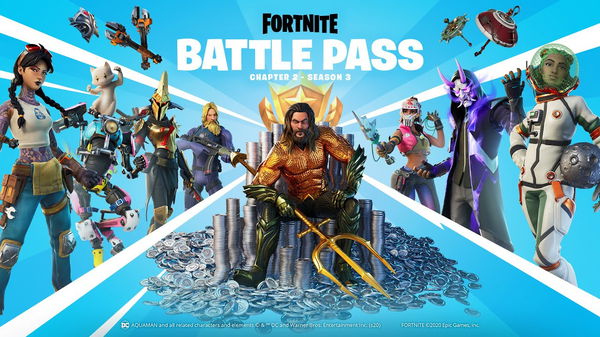 ---
---
Fortnite Chapter 2 Season 3 was the next major update the game got and fans have been talking about it ever since. A huge chunk of the map was found submerged underwater which is a build-up to the big reveal we will see soon enough.
ADVERTISEMENT
Article continues below this ad
But with big changes come minor bugs that can be exploited to your benefit. But this particular bug spotted by the fans is potentially over-powered. If correctly exploited, this can make you invisible and invincible at the same time. Here's how you can try it for yourself:
How To Exploit the Glitch In Fortnite
ADVERTISEMENT
Article continues below this ad
Step 1: Find a whirlpool on the map, build a platform, and get knocked right next to it. You will require a teammate's assistance for this, make sure you plat duos or squads.
Step 2: Crawl into the whirlpool once you are knocked down. You will notice that It will launch you in the air. Once you drop back in the water, check if you are able to fire weapons and build. If yes, then you're almost there.
Step 3: Next, ask your teammate to carry you to the nearest teleporter. Once you are right in front of the teleporter, ask your friend to revive you. As soon as you get up and enter the teleporter, spam the enter key when inside the teleporter.
Step 4: Once you come out, simply enter a boat and you will be invisible + invincible!
Pretty easy right? Take a look at this video guide by Youtuber OrangeGuy for better understanding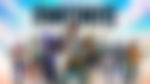 YouTuber Lazar beam also uploaded a video where he played the game while taking advantage of the God mode glitch. He did not use any weapons and just wanted to show how it works. take a look:
Changes in Patch 13.20
The recent 13.20 patch also brought in a ton of changes. A lot of different types of cars were added namely, Police Car, Taxi Cab , Big Rig, and Sports car. A couple of guns were buffed and nerfed as well.
The water levels in the map will continue to drop revealing more places to explore and possibly reveal Atlantis as mentioned in a tweet by Happy Power
ADVERTISEMENT
Article continues below this ad
Wait, it gets better. HYPEX revealed that a new hero was coming to Fortnite and that would be Captain America.
ADVERTISEMENT
Article continues below this ad
A lot of new changes will be revealed when the water level drops completely and we are super excited to see what happens.
Trending Stories