Fortnite: When Ninja and Drake's Stream Broke Twitch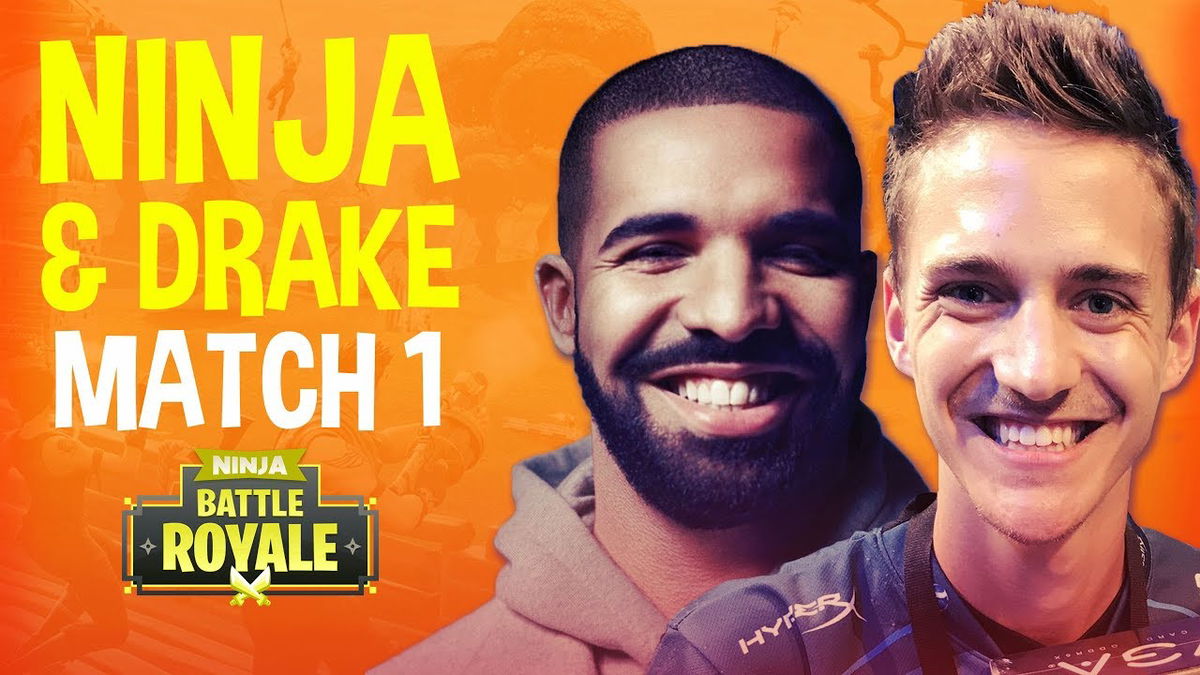 Fortnite is one of the most successful games out there right now. This popularity and success didn't transpire overnight. There are a lot of factors that have contributed to its hegemonic success. Certainly, creative and tactical gameplay are vital factors. But players like Ninja command a share in its unparalleled success.
This is a reciprocating relationship. Fortnite played a huge role in turning Ninja into the icon he is today. I remember when I first chanced upon Fortnite. I was going through YouTube when I saw one of Ninja's game highlights. That's insane is what I said. Unsurprisingly, that's what the Canadian Rapper 'Drake" had to say about Ninja while in a game with the prodigy.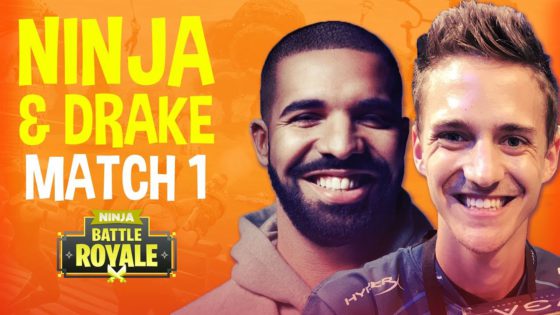 When Drake met Ninja, they discussed Fortnite
Drake confessed that he has been an ardent fan of the Epic Games title. He enjoys playing Fortnite after a tiring day at work. While hundreds of people tune into Fortnite's streams every day, you don't get the chance to watch one of the worlds' biggest musicians there. Even though Ninja and Drake played together over 2 years back now, the relationship between music and Fortnite has only perked up.
Ninja and Drake had over 635,000 concurrent viewers at the zenith of their stream. This was twice as much as the previous record set by Dr. DisRespect, which stood at 388,000 concurrent viewers. The event was reportedly the top four trending topics across the US simultaneously — for Drake, Ninja, Travis Scott, and Fortnite, in that order.
Later on, the two were also joined by musician Travis Scott and NFL player JuJu Smith-Schuster.
In the same week I met and recruited LeBron to the Steelers and played Fortnite with Drake, Ninja, and Travis Scott.
What a time to be alive

— JuJu Smith-Schuster (@TeamJuJu) March 15, 2018
It's 4am and I'm watching Drake, Travis, and JuJu play fortnite with Ninja. What a time to be alive.

— heather (@hnb6458) March 15, 2018
In-game conversation
We couldn't catch a glimpse of what Drake was doing, as he was only available via in-game audio chat. Both artists did have a lot of fun. Ninja's effortless moves really impressed the hip hop star.
playing fort nite with @ninja https://t.co/OSFbgcfzaZ

— Drizzy (@Drake) March 15, 2018
"What's the highest number of kills you have had in a game?", he asked.
Ninja revealed it was 31 kills, but that he'd failed to get the win. Ninja did ask Drake if he was planning to use Fortnite references in a song any time soon. Drake responded he would do it as soon as Epic Games added the 'Hotline Bling' dance as a purchasable emote. Instead, though, it was the Tossie Slide Emote that was introduced in the game.
The two went on to play a series of games over a span of a couple of months. To make things more interesting, Drake offered to donate $5,000 to Ninja's stream if he got them a Battle Royale victory. Ninja took up the challenge and succeeded in getting a win with 14 kills.
He pulled a Joker there- 'If you're good at something, never do it for free.'
[youtube https://www.youtube.com/watch?v=HwaA3tlpi-0]
A Mutually Beneficial Relationship
Fortnite has become an integral part of millions of lives. It has attracted musicians, athletes, and other renowned personalities too. Let me explain this to you in a series of short notes. Epic Games release Fortnite. Ninja and other professionals start streaming their games. Ninja gets a lot of followers, Fortnite gets more and more players. This process has just grown to encapsulate more artists. It was the perfect symbiotic ecosystem needed at the time.
This platform that Epic has created attracts a lot of attention. Fortnite has joined hands with musicians, actors, and even Christopher Nolan, over time.
Fortnite has certainly blazed a trail with its collaborations. Travis Scotts' Astronomical was another such spectacle that inspired awe. It saw 27 million unique participants, which broke all its previous records.
With the transition we have seen over the years, it's surreal to even think about what could happen next. Another day, another milestone.
Source: Ninja YouTube