Fortnite: Where to Find the Flaming Rings and Complete the Quest
Published 12/12/2020, 2:09 AM EST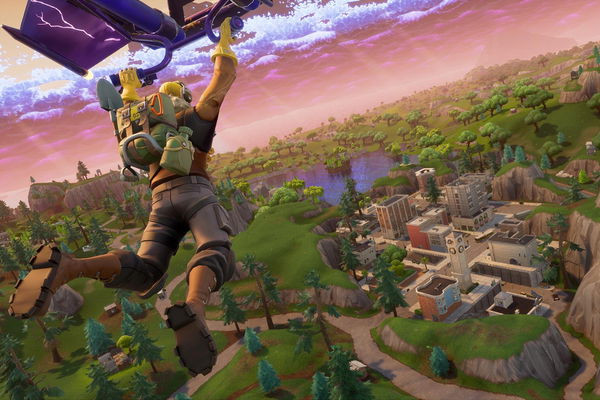 Season 5 of Chapter 2 in Fortnite kicked off about a week ago and has already become a hit. Although players are still dealing with the hangover of the Season 4 ending, the Galactus event, and saying goodbye to our beloved Marvel heroes, the Mandalorian outfit and Baby Yoda have already eased us into the current season. In addition to these two characters, the season has brought a lot of other Star Wars-themed elements as well.
Further reading: Ninja Expands his Horizons as he Introduces Master Chief In Fortnite At The Game Awards
ADVERTISEMENT
Article continues below this ad
The weekly quests for the second week of the season are now live and one of them involves performing simple stunts with your vehicles. Ever since Epic Games introduced cars in the game, we knew that it was only a matter of time before stunt challenges became a part of weekly quests and challenges.
This one follows up with an earlier quest that made players gather all the missing Fortnite car parts for Sparkplug. Like the previous one, this quest has been given by Dummy the crash test mannequin as well. So what exactly do players have to do for this quest, and where?
Further reading: Twitter Reacts: Cyberpunk 2077 Frame Drops and Frequent Crashes on PS4 and Xbox One
How to drive through a flaming ring in the Fortnite Chapter 2 Season 5 weekly quest
What you need to do is simply drive through these flaming rings. The choice of your vehicle does not really matter since you will not need to do any extreme stunts. Only one of the rings is placed at the end of a small ramp with negligible elevation, but that's about it.
It is a pretty simple but fun quest that you might enjoy. The question is, where to find these rings?
ADVERTISEMENT
Article continues below this ad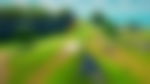 The first flaming ring is the one we just talked about, the one with the small ramp. You can find this on the southeast of Stealthy Stronghold, on the top of a small hill.
The second one is near the Blue Steel Bridge. You can find this on the east of Pleasant Park, down a track just northwest of the bridge.
ADVERTISEMENT
Article continues below this ad
The third flaming ring is on the Mowdown racing circuit, on the southeast of Craggy Cliffs.
The rings are not exactly subtle, so you shouldn't have any difficulty finding them once you are in the area.