Fortnite: Win Galaxy Scout Outfit At First-Ever Android Event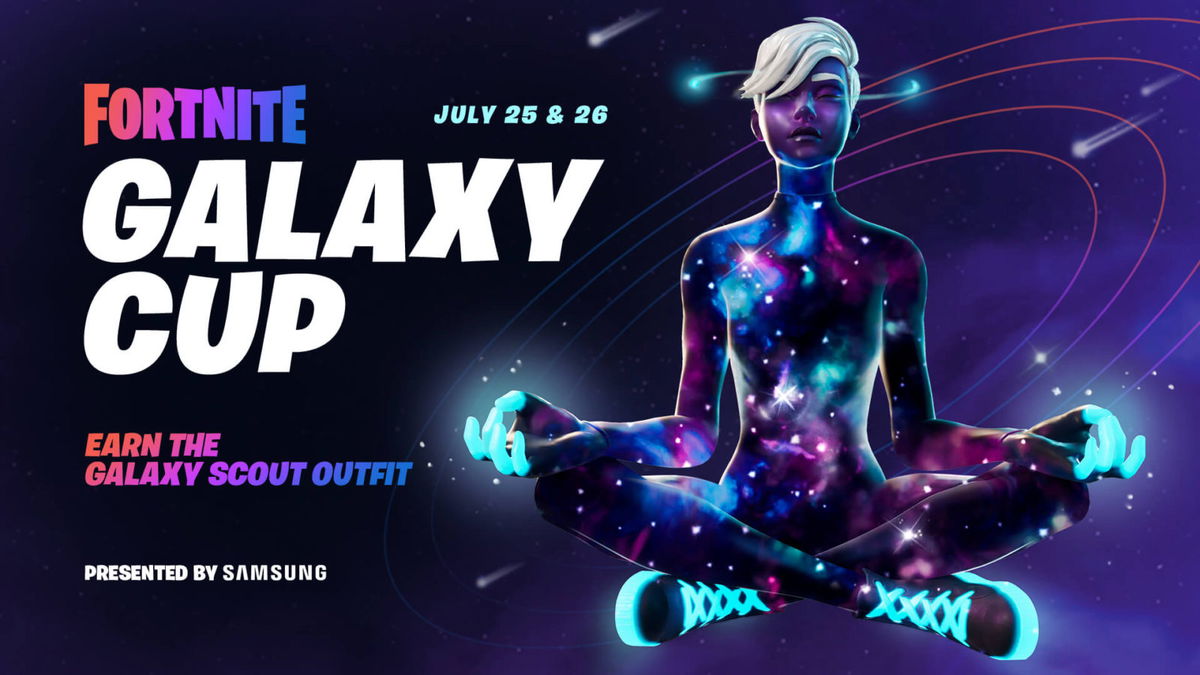 Epicgames.com
Big news for all the Android folks out there! The first-ever Fortnite tournament on Android, The Galaxy Cup, is here. The announced dates for the tournament are 25th and 26th July. Fortnite has been constantly looking at ways to expand its player base and the competitive ecosystem of the game. With this tournament, the game ushers in yet another platform into that ecosystem.
Further reading: Fortnite: SypherPK Talks About The All-New Blitz LTM
Players participating in this tournament stand a chance to win the all-new Galaxy Scout Outfit and the Star Scout Wrap.
Control the galaxy 🌌

Introducing the Fortnite Galaxy Cup. Any player on an Android device can play for a chance to win the all-new Galaxy Scout Outfit and Star Scout Wrap early!

More details and information on how to enter here: https://t.co/9OYF6xLJVa pic.twitter.com/fdsDmSfaoa

— Fortnite Competitive (@FNCompetitive) July 21, 2020
Note: The Galaxy Scout outfit and related accessories will be available on the in-game store a while after the tournament.
Further reading: Fortnite Pro Says Bugha Joined Clix's Lobby 'For Content, Because You Need Viewers'
Download Fortnite on your Android device and get practicing!
This tournament is open to all players playing on their Fortnite-supported Android devices. However, they will have to finish the Two-Factor Authentication on their Epic Games account. Otherwise, they will not be eligible to participate in the event.
Players who will participate in a minimum of five games will win the Star Scout wrap. The players will win 10 points for each Victory Royale. Players ending in the 2nd-5th position will win 7 points. The ones ending in the 6th-15th position will win 5 points and the ones ending in the 16th-25th position will win 3 points. Players will be awarded 1 point for each elimination and 1 point for each match played.
Prizes will be distributed according to the leaderboard standings at the end of the tournament (parameters to differ from region to region). The players in the following leaderboard standings will win the Galaxy Scout outfit:
Europe: Top 10,000
NA-East: Top 7,500
NA-West: Top 2,500
Latin America: Top 2,500
Asia: Top 1,250
Middle East: Top 1,250
Oceania: Top 1,250
In addition to this, players with 5 points from every region will win the in-game 'Galaxy' wrap. For further details about the rules of the event, check here.
Well, what are you waiting for? Get right to it, then!