Fortnite X Among Us Crossover 'Spy Within' Will Send You On Another Hunt
Published 12/16/2020, 11:45 AM EST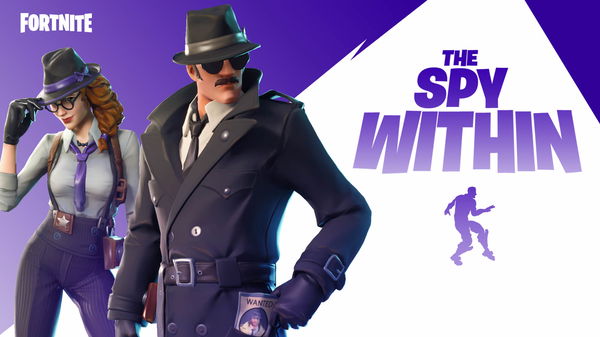 ---
---
DolphinDom, KKSlider, Bunni_, Wert, Blanky, jstKamui, MackJack, Ritual, and Snownymous. If all these names sound familiar, it is because of their recent contribution to Epic Games' Fortnite. All these creators have tried to bring the 2020 internet sensation game Among Us to Fortnite.
ADVERTISEMENT
Article continues below this ad
From venting, sabotages, emergency meetings, and ejections, these creators took care of all the little details in their game modes. After months of hard work, Epic has finally recognized their efforts.
Among Us scored big at The Game Awards 2020 bagging the 'Best Mobile Game' and 'Best Multiplayer Game' awards. Keeping this in mind, Epic introduced the 'Spy Within' LTM to their battle royale success.
ADVERTISEMENT
Article continues below this ad
The Spy Within LTM in Fortnite has a premise identical to Among Us. The LTM playlist will feature contributions from all the aforementioned creators over the course of the next few weeks.
Jump into the Spy Within playlist in Fortnite and earn exciting rewards
How to play the Spy Within LTM:
ADVERTISEMENT
Article continues below this ad
Everyone starts a match only knowing which team they are on. The identity of all other players is hidden.
Two players — known as The Spies — will try to eliminate other players without revealing their identity. They must do so before the crew completes their objectives.
Eight players — known as The Agents — will work together to identify spies and vote them out before the spies eliminate all other players. The Agents must gather gold coins — earned by completing objectives — to win.
Players cannot speak to one another in voice chat unless they are in a Meeting.
Players can call Meetings whenever they spot a character or are suspicious of another player. Players can now talk and discuss who they are suspicious of. They can choose to vote someone out, which eliminates them. Spies need to be careful, otherwise, they will raise suspicions and get voted out!
Playing all these games will help players complete the Spy Within Challange Pack. Once they do so, they can earn exclusive rewards including a skate deck skin, wrap, glider, and music. Players can also take advantage of the Houseparty integration in Fortnite.
ADVERTISEMENT
Article continues below this ad
Watch out for those laughs and try to maintain the best poker face. Don't act sus to win this game of Spy Within.