Fortnite YouTuber Explains the Details About His Ban
Published 02/07/2021, 3:20 AM EST ---
---
Over the three years of its release, Fortnite has maintained an outstanding record of banning hackers and cheaters. Epic Games' anti-cheat software is certainly one of the best in the world, creating a community that believes in fair play.
ADVERTISEMENT
Article continues below this ad
However, prominent YouTuber Nicolas "MrTop5" Johnson is having some serious troubles in dealing with a Fortnite ban at the moment. Despite following all the rules, he is on the verge of facing a permanent termination.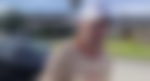 ADVERTISEMENT
Article continues below this ad
MrTop5's fellow content creator and old friend Lox recently uploaded a video where he apparently agreed on hacking MrTop5's Fortnite account. Naturally, this freaked out the YouTuber and may have compelled him to break ties with Lox.
Lox broke into MrTop5's Fortnite account
In his confrontation video, Lox dropped certain hints regarding MrTop5's Fortnite account password. He talked about some digits and a dog. While the former is a hint towards MrTop5's password, the latter is one of the security questions for his account.
MrTop5 suspected Lox had accessed his account in an attempt to get him banned.
"I have a weird feeling that he knows my password. He logged into my account- I don't know." said Nicolas.
To make things clear, MrTop5 and Lox then teamed up in Fortnite. Surprisingly, Lox admitted he had known MrTop5's password from a long time.
"Of course I have you password. Dude, I have your password for months now," said Lox.
Here's MrTop5's conversation with Lox and him explaining the truth behind his Fortnite ban:
Is MrTop5's ban inevitable at the moment?
MrTop5 was confident that he could avoid any troubles just by changing his account's password. To his astonishment, Lox claimed that the damage has already been done.
ADVERTISEMENT
Article continues below this ad
"Dude, I don't know. Epic's not gonna be happy with you, or technically me, once I'm done with whatever I'm about to do," warned Lox.
While talking about a warning message from Epic Games that MrTop5 had received recently, he further added, "You didn't get that message for like, three days. So, I did it three days before. So, in three days from now, just something's gonna happen in three days."
ADVERTISEMENT
Article continues below this ad
As for now, MrTop5 can just wait and reach out to Epic Games for help. Even though he has all the evidence to prove his innocence, will the developer change its decision?