Fortnite YouTuber Sheds Tears of Joy After Earning His Own Skin In the Game
Published 11/04/2020, 10:31 AM EST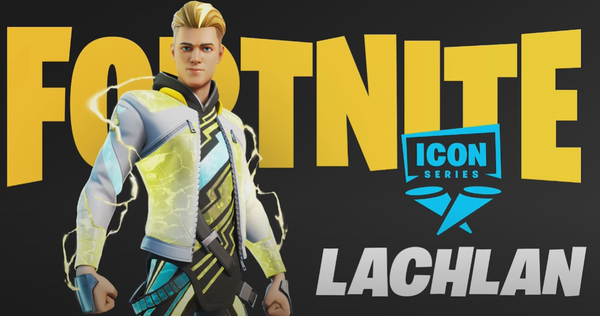 ---
---
The Fortnite Icon Series is Epic Games' initiative to bring top content creators of the world into its game. It is a token of appreciation from the developers to the several content creators who expand the game's reach. Earlier this year, Ninja got his own skin in Fortnite, leaving fans of both the streamer and the game in a state of frenzy.
ADVERTISEMENT
Article continues below this ad
Australian YouTuber Lachlan is the latest person to get his own skin in the game, something he revealed it in a recent video:
ADVERTISEMENT
Article continues below this ad
Lachlan gets emotional as he reveals his own Fortnite skin
Since the release of Fortnite in 2017, Lachlan has played the game tirelessly. He currently has over 14 million subscribers on his channel and is one of the biggest Fortnite YouTubers in the world. Certainly, his journey towards the top hasn't been easy going.
As soon as Lachlan revealed his skin, he could not hold back his emotions. He started crying and said, "I just want you guys to know that this isn't sad tears, its tears of joy.. its just a lot man!"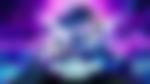 On the other side, Epic Games has done a befitting job of developing Lachlan's skin. The skin outrightly matches the YouTuber, and has the classic comb-over haircut. It has a back bling named 'Banner Cape' that has Lachlan's electrical logo on it, and a dual build pickaxe skin with a scythe and an axe.
Last, but not least, Lachlan's skin has a backflip emote named Power Punch.
"I didn't want to do a dance.. a dance didn't feel like me. I've always loved the backflip emote since it was added in the game and it's just like a nice little animation. That's what I was looking for,"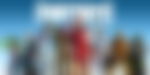 Is SypherPK getting his own skin too?
Following Lachlan, SypherPK might be the next big name to get his own skin. In a recent video on Fortnite updates, the YouTuber congratulated Lachlan for his accomplishment. However, in the process, he teased his own collaboration with Epic Games for an exclusive Fortnite skin.
ADVERTISEMENT
Article continues below this ad
"I think he is like the third, or the fourth YouTuber to get his own skin. Hopefully, one day, we'll be lucky enough to do the same" .
As for now, SypherPK will definitely be purchasing the new power-packed skin.
ADVERTISEMENT
Article continues below this ad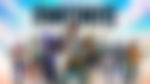 It is rightly said that hard work pays off, and Lachlan is a perfect example. The community is proud of the YouTuber's achievement and looks forward to seeing more content creators as a part of Fortnite.
Trending Stories