Four DLC Maps for Black Ops Cold War Zombies Revealed
Published 11/01/2020, 7:11 PM EST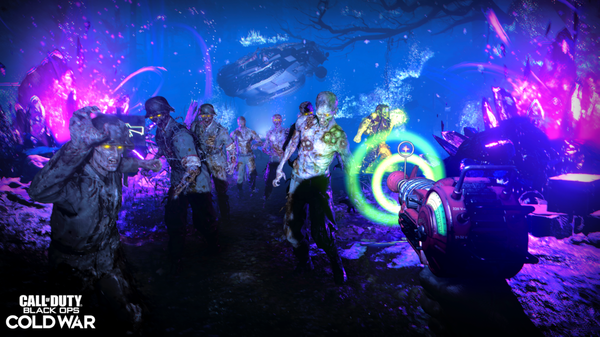 Call of Duty: Black Ops Cold War is just over a week away from launch. With the franchise's fans excited about the returning Zombies mode, the hype surrounding Treyarch's upcoming title is reaching new levels.
ADVERTISEMENT
Article continues below this ad
The Zombies mode in Black Ops Cold War is one of the most discussed topics in the gaming community right now. Even the developers have done their part to build up the hype ahead of the game's release.
At launch, we are going to see the Die Maschine map, set in Morasko, Poland. It is an expanded version of the Nacht Der Untoten bunker, a classic Call of Duty Zombies map. Meanwhile, Dead Ops Arcade 3 will feature as a bonus map. Additionally, we will also experience Zombies Onslaught, a two-player mode which will be a PlayStation exclusive for an entire year.
ADVERTISEMENT
Article continues below this ad
While all that will be available at launch, Black Ops Cold War Zombies will also get additional maps post-launch. YouTuber TheGamingRevolution revealed the details of all four Zombies DLC maps in his video.
All four DLC maps for Black Ops Cold War Zombies
In Call of Duty's official intro cutscene for Die Maschine, Grigori Weaver's computer screen hints at three DLC maps' locations. One of those locations is in Vietnam, and this might be the rumored Zombies map named Firebase Z. This map is situated within the Dong Hoi region in Vietnam.
Another location shown on Weaver's computer is the Ural Mountains in Russia. This is also the location for the "Fireteams" game mode. Moreover, once Warzone and Black Ops Cold War become integrated, it will serve as Warzone's new map.
Meanwhile, the next location shown on the computer points to Berlin. Based on Samantha's location in the official intro for Die Maschine, fans have speculated about a separate Berlin map for Zombies. This map will reportedly feature the Kino Der Toten theatre, a classic Call of Duty Zombies map. It will probably be part of the expanded Berlin map, much like the combination between Die Maschine and Nacht Der Untoten.
Apart from that, another Zombies map, codenamed Giant, could revolve around some evil, giant creature. This could be the final map where players defeat the antagonist of Dark Aether, the new Zombies storyline.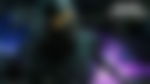 ADVERTISEMENT
Article continues below this ad
Order and date of release for the DLC maps yet to be confirmed
Despite all the information, the community has little knowledge about these Zombies DLC maps' release dates. Since we saw six seasons in Modern Warfare, Black Ops Cold War will probably have six seasons too. It is unknown how many maps we will receive and the order in which they will arrive. Currently, it is also unclear whether we will see the four traditional DLC maps.
ADVERTISEMENT
Article continues below this ad
Treyarch might release a new Zombies map per season or could even opt for any other patterns. All the revealed maps are unique from the other, and fans are looking forward to having a compelling Zombies experience.
TheGamingRevolution shares a lot of fascinating details about all the post-launch Zombies maps. Those interested can check out his video for a comprehensive understanding.