"FPS is in its high-point right now" Shroud
Published 05/17/2020, 2:36 PM EDT
---
---
First-person-shooter games are perhaps ruling the gaming world right now. However, there is no saying when this formula is going to run out of juice. New games are coming out every week, and soon enough, we might just get to see something new soon. Something new that would replace the genre of FPS games. 
ADVERTISEMENT
Article continues below this ad
Recently, Shroud made a video about what he thinks on the reign of FPS games. He was answering questions on his stream about the recent games he is playing. 'Do you start feeling bored playing Valorant?', he responded with a swift "not at all." "It's a hard game to get bored of, to be honest."
When someone asked Shroud about the future of FPS games, mentioning whether it is close to dying. Shroud took a moment to realize the gravity of the question. He quickly retorted with his answer, "No, not at all." He continued by saying, "Games that are on the end stages of their life are RTS games."
ADVERTISEMENT
Article continues below this ad
FPS genre is going to stay here for a long time
"RTS is done unless they get revitalized through some other genre." It is true; real-time strategy games have lost their popularity. Perhaps it was taken over by FPS. The main issue is, first-person-games give the player a much more immersive experience. It was quite a revolutionary innovation when it came out first. 
ADVERTISEMENT
Article continues below this ad
Shroud suggested the idea, that if a game has an RTS/FPS platform, then that might be instrumental. "Nobody cares, nobody likes it(RTS) anymore." Shroud went on to summarize that FPS is in its pinnacle right now.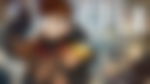 Will games of this genre ever lose their popularity?
ADVERTISEMENT
Article continues below this ad
Not likely. According to Shroud, "FPS is in its high-point right now. It's in the highest its ever been right now."The fact that some people don't even know what RTS is anymore. That feels like that genre is done. FPS, on the other hand, is full of gamers. Like that is the first choice any gamer would naturally gravitate to. 
 Shroud said, "Natural Selection is a game where you have one team of aliens and one team of humans." He said that it is popular because 95% of it is FPS and 5% is RTS. Shroud mentioned few games which have stood the test of time, and all of them are FPS games. "CS lasted two decades," Call Of Duty, Overwatch, "Valorant is going to last another 10 years probably."The fact remains that FPS will always be 'The' genre in the gaming world.