France 2-1 Romania : Best Twitter reactions
Published 06/10/2016, 5:54 PM EDT

Follow Us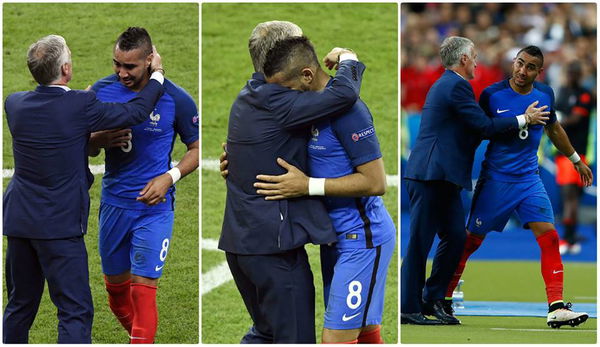 France defeated Romania 2-1 in the opening game of UEFA Euro 2016 at the Stade de France on Friday night . The hosts had to withstand lots of early pressure from the Romanian team but came out on top in the first half by creating better goal-scoring chances than Romania. Olivier Giroud missed a few chances, the most significant being the one hitting the crossbar just at the 45 minute mark.
Twelve minutes into the Second half, Olivier Giroud finally scored to put France one goal to the good. But eight minutes later after the first goal, Romania's Bogdan Stancu scored from the spot-kick to level the score. The game was headed for a draw but Dimitri Payet's wonder strike in the 89th minute gave France the crucial lead and all important three points. Payet was certainly the top performer of the game and clearly a player to watch out for as the tournament moves along.
Here are the best Twitter reactions from the first game.
https://twitter.com/theeplzone/status/741371177264918528
https://twitter.com/trollfootball/status/741364988745375744
https://twitter.com/eurosrelated/status/741363925787234304
https://twitter.com/footballltrolls/status/741373761434353664
https://twitter.com/worldsoccershop/status/741376330210639872
https://twitter.com/onefootball/status/741375724448305152
https://twitter.com/uitrasuristic/status/741374622625566720
https://twitter.com/trollfootball/status/741374576056094720