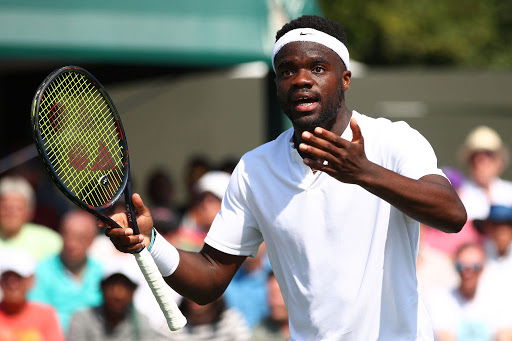 Young American star Frances Tiafoe has announced that he has tested positive for Corona. He has been participating in the All American Team cup in Atlanta where spectators were allowed. Tiafoe got his result yesterday.
Tiafoe defeated Sam Querrey yesterday in the above tournament but after the match admitted he hasn't been feeling well for the past few days. So he has been feeling the symptoms and got tested. Tiafoe posted on his social media handles about his result and that he will have to withdraw from the tournament.
"Unfortunately, I tested positive late Friday for Covid-19 and have to withdraw from the All-American Team Cup special event in Atlanta this weekend. Over the past two months, I have been training in Florida and tested negative there as recently as a week ago" he tweeted.
"Safety is a top priority" – Frances Tiafoe
He was practicing in Florida and got tested a week ago, which turned out to be negative. So he might have contracted the virus in Atlanta. He will have another test early next week. Tiafoe is following all quarantine protocols as advised.
"I am scheduled to have a second test early next week but have already begun the quarantine protocol as advised by the medical staff here in Atlanta. While I've been so excited to get back out there, the health and safety of everyone continue to be a top priority." he posted on Instagram.
Tiafoe was on a steady rise among the elites. He reached his highest ranking of 29 last year after a career-best Grand Slam performance reaching the Quarter Final of the Australian Open. Hopefully, he can come back stronger.
Read More: "It Could Get Messy" – Kyle Edmund Raises Concerns About US Open 2020
This comes back to show why bringing back tennis could be a huge risk. The All American Team Cup had spectators and fewer rules. The USA has been a place where the pandemic hasn't stopped. There are daily records of new cases of the virus.
The US Open could again have troubles convincing players to come to the US. This news again raises the same questions that were raised a month ago during the Adria Tour. Time will tell how the situation changes.