"Francis Ngannou is Afraid of Jon Jones"- Georges St-Pierre Offers Fascinating Insight into a Potential Superfight
Published 04/12/2021, 12:18 PM EDT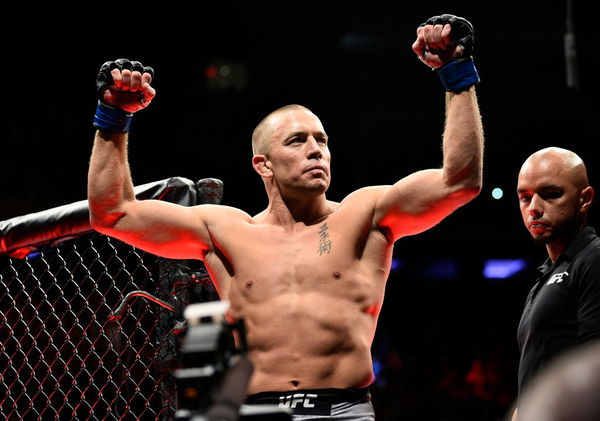 ---
---
There is a narrative surrounding the former UFC Light Heavyweight Champion Jon Jones that reflects poorly on the Albuquerque native. Fans feel that Jones is scared to fight the new Heavyweight Champion in Francis Ngannou.
ADVERTISEMENT
Article continues below this ad
The narrative would make sense; for who would want to take on the indomitable Ngannou. However, when you consider that Jones has been fighting and beating everybody for most of his career, it doesn't seem very plausible.
Georges St-Pierre recently appeared on the Joe Rogan Experience podcast and offered his two cents on the issue. "Yes, Jon Jones is afraid of Francis, and Francis is afraid of Jon Jones because if they would not be afraid, that's mean they don't care," he said.
ADVERTISEMENT
Article continues below this ad
The Canadian explained that he was afraid in a lot of his fights too, and that when an athlete craves success as much as those guys, fear is normal.
"Fighting, I'm sure, is important for them. Success is important for them, and when you put it all on the line, it's normal to be afraid," he added.
However, St-Pierre also added that the fear isn't related to the fight. The UFC capitalized on this narrative and made him take up fights for years. They are doing a similar thing with Jon Jones.
Georges St-Pierre believes that money a big factor for Jon Jones
GSP also explained that he knew Jones and that he'll fight Ngannou for the right price. "If the price is good, even though he's afraid, regardless of how he feel, he will do the job. He will bite in his mouthpiece and do the job," he concluded.
If the greatest fighter in the history of the sport can admit that he was afraid, why can't Bones? Jon has kept his fans in the loop via Social Media with respect to his seemingly perennial negotiations with UFC.
However, the most important thing is, he is trying to get the fight for the right price. He isn't shying away from the opportunity.
ADVERTISEMENT
Article continues below this ad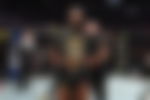 It was an interesting and enlightening take on the issue as from the perspective of the fans, fighters often seem unafraid and valiant.
However, in the midst of all the glamor and glory that comes with the sport, fans forget that this sport is home to real people with real emotions. While it might not be the fans' responsibility to keep that in consideration, the MMA world will be better for it if they do.
ADVERTISEMENT
Article continues below this ad
Trending Stories