Fresh injury leaves Usman Khawaja in doubt for Adelaide test
Published 11/14/2015, 10:21 AM EST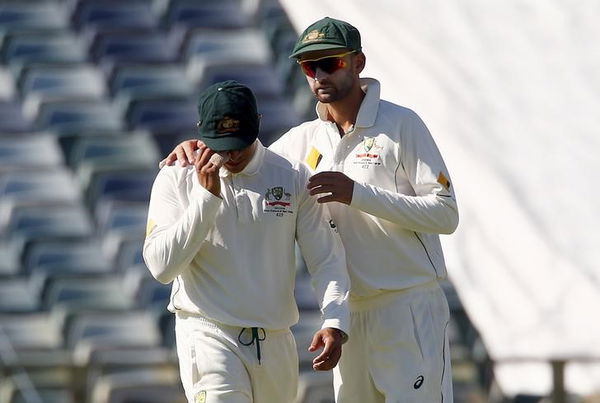 PERTH (Reuters) – Usman Khawaja is doubtful for the day-night test against New Zealand in Adelaide later this month after the Australian top order batsman re-injured his left hamstring while fielding at the WACA on Saturday.
ADVERTISEMENT
Article continues below this ad
The 28-year-old, who scored a century in the first innings of the ongoing second test against New Zealand, hurt himself while chasing a ball to the boundary and limped off the field.
He will undergo an MRI scan on Sunday, Cricket Australia said on its website, and is unlikely to recover in time for the first ever day-night test starting on Nov. 27.
ADVERTISEMENT
Article continues below this ad
"My fingers are crossed that he can try and recover in the next 10 to 15 days," team mate David Warner said.
"(Having scored) back-to-back hundreds, and running a lot out in the middle, and fielding at mid-off as well – having to chase a hell of a lot of balls to the boundary – is not ideal.
"But that's part and parcel of this game. It can be quite challenging," said Warner, who made 253.
Khawaja has already missed much of the last summer with a left knee injury and his new setback may pave the way for a test call-up for one of the Western Australian duo of Shaun Marsh or Cameron Bancroft.
(Reporting by Amlan Chakraborty in New Delhi. Editing by Patrick Johnston)