"From Clay Rookie To Queen Of Clay"- Maria Sharapova And Her Affair With The French Open
Published 03/14/2020, 2:15 PM EDT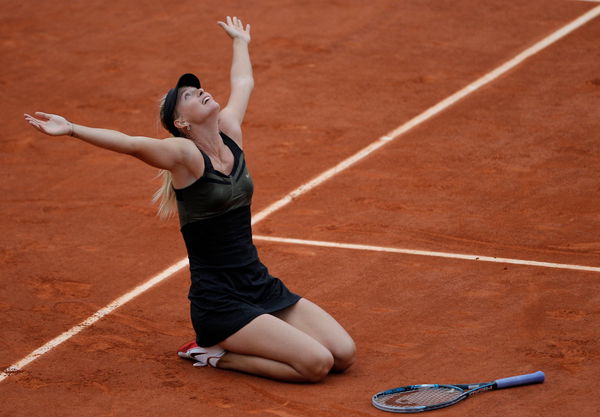 ---
---
Russian tennis sensation Maria Sharapova has had a peculiar relation with the red clay of the French Open. From starting out as a rookie on clay who just couldn't find her footing on the slow surface, to becoming a master on the same surface, she definitely came a long way.
ADVERTISEMENT
Article continues below this ad
In fact, if we analyse the career of Maria, her performance at clay was considerably weaker in the first half of her career. However, she ended her career with two Frech Open titles, more than any other grand slam.
In fact, the French Open helped her revive a dying career. A player who had grown up playing on hard courts found her ultimate love in the red clay of France. In this article, we take a look at Maria's peculiar relationship with the French Open.
ADVERTISEMENT
Article continues below this ad
What has been the journey of Maria Sharapova at the French Open?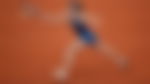 Maria's legitimate French Open journey begins in the year 2004 – the same year that she won the Wimbledon crown and became the front-page headline. Even though her Roland Garros debut came in the year 2003, she had lost then in the first round.
Know More – Maria Sharapova Revisits Tennis With Oscar-Winning Actress Hillary Swank
In 2004, she made it to the quarter-finals. However, she was nowhere near a clay-court expert. In fact, as a New York Times article describes, she was slight to the point of being spindly! The clay requires you to have a lot more conviction in your shots as the rallies are long and serves ineffective. This was lacking in her game as her movement remained abrupt.
The star of Sharapova continued to rise as she collected more accolades. After her Wimbledon rise to fame, the US Open came in 2006 and the Australian Open came in 2008. However, the French Open title remained illusive as she struggled to complete her career grand slam.
Her best Roland Garros result came in 2007 as she made it to the semi-finals. However, a drastic injury was to change the course of her career.
What changed after the injury of 2008? 
Sharapova suffered a drastic shoulder injury in the year 2008. After withdrawing from several tournaments, her career derailed as she dropped out of the top 100.
She suffered devastating upsets at the Wimbledon and the US Open. As she made sense of the reality that her serve might never be the same, the Russian had other goals in her mind – she wanted to complete a career grand slam. However, in the process, clay became her dominant surface.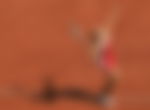 The winds of change started blowing in the year 2011 when she hired Japanese Yutaka Nakamura as her trainer to improve her performance. Her special emphasis would be on the French Open.
What were her problems on clay? 
Maria once famously called herself a "cow on ice", referring to her clay court performances. At 1.88 metres tall, she often slipped and lost her balance on the clay courts.
Repeated training drills were aimed at lowering her centre of gravity. She also worked on her court coverage and stamina. Increased strength was also a key to her strong insurgency on the clay courts.
ADVERTISEMENT
Article continues below this ad
The returns showed in no time. She made it to the semi-finals of the French Open in 2011. In 2012, she completed the unfinished job and lifted the title at Roland Garros. She was again the finalist in 2013 while another title victory came in 2014.
Know More – Maria Sharapova Reveals Surprising Career Detail After Retirement
All of this came from a belief that she could improve. It also came from the ability to adapt to changing circumstances. A weaker serve meant that hard courts were not her strongest suite now, so she shifted her game plan to a surface that did not demand a very strong service game from you.
ADVERTISEMENT
Article continues below this ad
This fighting spirit is what made Maris Sharapova one of the greatest women's tennis player to have ever existed.