From Cyberpunk 2077 to Animal Crossing: New Horizons, These are the Highest Grossing Games of 2020
Published 12/25/2020, 8:48 PM EST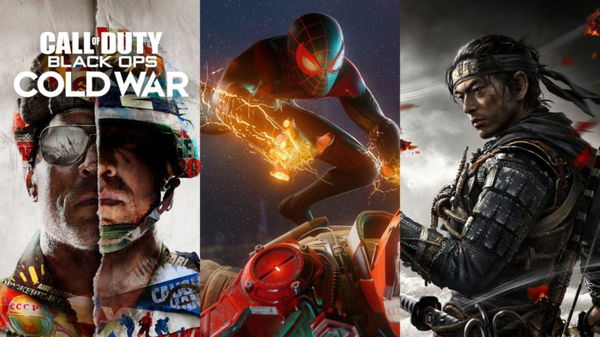 ---
---
Despite being unprecedented, 2020 has been a pretty eventful year for the gamers. Delivering games as promised took monumental effort from a lot of developing studios. Many studios even had to delay launching their games. While the likes of CD Projekt RED with Cyberpunk 2077 managed to deliver the game within the year, other titles such as Halo Infinite opted to shift their launch into next year.
ADVERTISEMENT
Article continues below this ad
Meanwhile, players already had titles such as The Last of Us Part II and Ghost of Tsushima lined up early in the year to keep them occupied. Besides that, the gaming community also experienced the highly anticipated launch of Xbox Series X|S and PlayStation 5.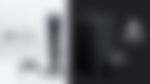 ADVERTISEMENT
Article continues below this ad
Despite being a roller coaster ride, 2020 graced gamers with some of the finest titles ever played. Many of these games ran on all platforms including PS4, Xbox One X, PC, as well as cloud gaming platforms like Stadia. Whereas the rest were exclusives such as The Last of Us Part II and Animal Crossing: New Horizons.
We have compiled a list of the 10 highest-grossing games launched in 2020. The criteria used to decide these rankings are fairly subjective and include, but are not limited to, sales and reviews.
Several games grabbed the gaming community's attention, even though they failed to create as much of a long-lasting impact as the major titles. Some honorable mentions include Final Fantasy VII Remake, Crash Bandicoot 4: It's About Time, Tony Hawk's Pro Skater 1 + 2, Demon's Souls, and Marvel's Avengers.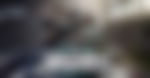 Road to top 5: Spider-Man: Miles Morales, Assassin's Creed Valhalla, and others
Featuring at number ten, we have a sports video game from the immensely popular FIFA series. After releasing in October 2020, FIFA 21 sold 1.5 million digital copies worldwide in its first month. Therefore, the game surpassed the sales of its predecessor from last year. In the UK, FIFA 21 topped the list for best-selling games of the game based on units sold as well as revenue generated, according to the data collected by GamesIndustry.biz.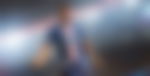 The third installment in the Watch Dogs series by Ubisoft features at number nine. The game launched on October 29 for existing platforms and as a launch title for the new-gen consoles. Despite being on sale for just three days in October, Watch Dogs: Legion sold 1.9 million digital copies. As a result, the franchise's latest title surpassed the digital sales of Watch Dogs 2 without difficulty. Furthermore, thanks to Watch Dogs: Legion's strong debut, it ranked as the third best-selling game for the month of October in the US.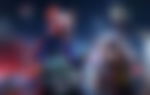 The kind of battle royale never seen before took the internet by storm by drawing over 1.5 million players within 24 hours after releasing on August 4. Fall Guys became the most downloaded PS Plus game ever within a few weeks after its launch. Developer Mediatonic announced in December the game has sold over 11 million copies on PC worldwide.
Fall Guys' digital revenue for PC in August reached $185 million, making it the highest-earning launch of any PC title since Overwatch in 2016. Furthermore, it was one of the most streamed games on YouTube and Twitch for a while, even though its momentum dialed down, eventually.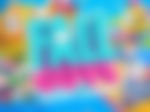 Despite being a PlayStation exclusive, this action-adventure title from Insomniac Games was one of the most anticipated this year. After launching on November 12, Spider-Man: Miles Morales sold 663k digital units across PS4 and PS5. Even though it is the second game in Marvel's Spider-Man series, it does not serve as a direct sequel.
Sales of Miles Morales did not match the figures of Marvel's Spider-Man's 2018 launch, but it was significantly higher than those of Uncharted: The Lost Legacy, a PlayStation exclusive of similar scope. Besides that, Miles Morales was also the highest-selling physical PS5 launch title in the UK, according to GamesIndustry.biz.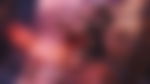 Being an open-world action-adventure game, the twelfth major edition of the immensely popular Assassin's Creed series has a lot to offer in terms of story and graphics. After launching on November 10, Valhalla sold more copies during its first week than any other title in the series.
The latest Assassin's Creed game sold 1.7 million units at launch, which is 50% higher than the franchise's previous title. It also experienced the most successful launch of any PC title published by Ubisoft. As a result, a week after its release, the studio shared some statistics for Valhalla. More than 1.8 million players had already won at least one drinking game in Valhalla within that period.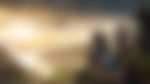 The Last of Us Part II takes a top 5 spot with contenders like Ghost of Tsushima and Cyberpunk 2077
Activision has maintained its streak of delivering a new Call of Duty game every year. This year, Black Ops Cold War was perhaps the most-awaited FPS title release. After launching on November 13, the game set a record for the first-day highest digital sales in the franchise's history. Black Ops Cold War sold over 5.7 million digital units in its launch month, experiencing a 7% increase compared to 2018's Black Ops 4. Furthermore, the FPS title was the highest-grossing on consoles throughout November, according to SuperData's report.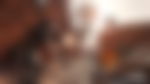 Featuring at number five is possibly the most-awaited game of the decade. Cyberpunk 2077 finally launched worldwide on December 10 after three agonizing delays, and its pre-orders had smashed all records. Additionally, Cyberpunk 2077 had reached over one million concurrent players on Steam within twelve hours of its launch.
Cyberpunk 2077 had surpassed 8 million pre-orders well ahead of its release, a figure that amounts to around $500 million in revenue. This is precisely what helped the devs to recoup the development, marketing, and promotional cost of the title. Cyberpunk has already cemented itself as one of the most successful RPGs of all time, with CDPR reporting the title sold over 13 million copies as of December 20.
Since releasing in March, Animal Crossing: New Horizons' immense popularity has single-handedly driven up the sales of Nintendo Switch. The game is already the second best-selling title on that console, having sold over 26 million units as of September.
New Horizons had one of the best starts ever for a Nintendo Switch exclusive, with the company reporting over 13.4 million copies sold within six weeks on the gaming market. Besides that, it sold 5 million digital copies globally during March, which is more than any other console game in history in a single month. The social simulation game is also the best-selling title in the Animal Crossing series. This action-adventure game surprised everyone when it launched on July 17, as nobody expected it to go down as one of the greats in PlayStation exclusives. Within its first three days, Ghost of Tsushima sold over 2.4 million copies, making it the fastest-selling first-party IP debut for PlayStation 4. Besides selling the most physical copies in its debut week in the UK, the game also topped the download charts across Europe and the USA. Since then, Ghost of Tsushima has sold over 5 million copies as of November.
ADVERTISEMENT
Article continues below this ad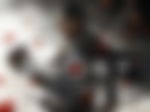 This release by Naughty Dog has been shattering records since launching on June 19. The game has had an incredible run after winning 7 out of the 11 nominations at The Game Awards 2020. Sales of The Last of Us Part 2 surpassed 4 million copies globally in its release weekend, making the action-adventure game the fastest-selling PS4 exclusive.
In the US, The Last of Us Part 2 became the third best-selling game of 2020 within two weeks, generating the highest first-month sales of the year. Moreover, it had become the third highest-grossing PlayStation title in the region by August. In the UK, it became the fastest-selling physical PS4 game, outselling its 2013 prequel by 76%. Overall, The Last of Us Part 2 had the biggest launch in 2020 across retail and digital sales and is perhaps the best release of the year.
ADVERTISEMENT
Article continues below this ad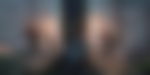 That brings our list of the 10 highest-grossing games launched in 2020 to a wrap. Which other games would you like to see featured on the list? Let us know your thoughts below!
Trending Stories